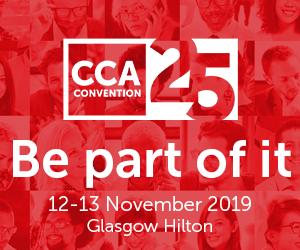 About the Event
The most important gathering of customer experience executives
12-13 November 2019, Hilton, Glasgow
The CCA Annual Convention is a two-day conference that brings together hundreds of senior executives and customer experience experts from a wide range of industries and sectors.
Everyone comes to learn from and be inspired by the shared wisdom and expertise presented by some of the world's leading brands.
During the past 25 years, we have had the privilege of hearing from so many of our industry's experts and this year will be no different. For 2019 we have invited an amazing group of speakers to share their experiences and vision for the future.
We invite you to join us and be part of it!
Date and Time
Starting:
Thursday 1st January 1970
Location