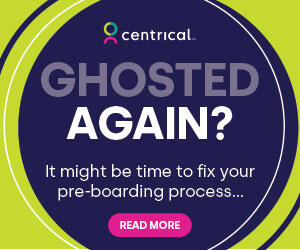 Centrical has been featured in 19 new reports, received the "Users Love Us Badge" and continues to be the global Leader in G2's Sales Gamification Platforms for Fall 2023.
We are proud to announce that Centrical has ranked in G2's Fall 2023 Awards, receiving most likely to recommend for enterprise, and earning 5 leader badges, including Employee Engagement, Gamification, Sales Performance Management, enterprise, and Contact Centre Quality Assurance and so much more!
Our incredible customers from across industries and the globe have taken to G2 Crowd to share their experiences with Centrical's Performance eXperience Platform and customer success support.
We are thrilled and grateful to our customers for sharing their feedback and boosting us to the top of the charts this as we step into fall.
How G2 Works
G2's scores are based two factors: the customer experience and the company's market presence. In other words, our overall placement depends on our customers' feedback and Centrical's market trajectory.
While there are many consumer review sites that can help with purchasing decisions, few are as trusted as G2.
Centrical's G2 Trajectory
G2 Crowd places the most weight on recent reviews. This is particularly important because, in the world of Software-as-a-Service (SAAS), products and services rapidly evolve, making timely customer reviews critical for effective decision-making.
When it comes to the market trajectory, Centrical's pace of growth is enviable, with steady enterprise customer growth across the Americas, UK, and Ireland!
What Are Centrical Customers Saying?
Centrical is a hit with our customers, thanks to its feature-rich platform, flexibility, ease of use, and amazing customer success support.
"Great Tool to Build Engagement"   
"I like the ease and ability being able to build quick missions for learning. Helps build engagement for the learners. You can build quick informational microburst training sessions or quizzes to reinforce what was learned.  
–Michael L., Enterprise (> 1000 employees)
"Brilliant Experience as a Tool & AMAZING Customer Support"  
What I like most is that one can customize almost everything in the platform. There are so many options. User-friendly interface makes creating content a joy. Also analytics part provides wide range of filtering options which makes focusing on the results easier than ever. Also the reports provided in the analytics are easy to understand, easy to download and process with a variety of charts included.   
elif K., Gamification Lead , Enterprise (> 1000 employees)
"Change of Mentality"   
Everything connects so easily: KPIs that can be improved with tailored content, and in the end, you also receive rewards. I find it a very engaging tool, and people should see the added value overall. It keeps the employee happy while also doing their job.   
–Ioana C., Trainer Coordinator , Mid-Market (51-1000 employees)
"Uniquely Gamified!"   
Centrical offers a deep level of customization to build gamified user experiences. In addition, the prebuild content is beneficial for new admin and to get started quickly without much effort.   
Akash G., Director, Program Management , Mid-Market (51-1000 employees)
"I Love All the Features that Centrical Offers"   
There are no gamification mechanics or dynamics left behind with everything that Centrical offers for my users. Centrical offers me creative solutions that address different types of operational phases.   
Miguel P., Assistant call centre Manager, Mid-Market (51-1000 employees)
"A Journey Well Worth Taking"   
There is not a single step, from the very first setup to the day-to-day business, you have to take along. Our points of contact were always by our side and had many clever insights on how to make the most of the platform.
They proactively suggest features and solutions and make sure it's always "all-hands-on" when working with us. Whenever we encounter an issue or error, our guys are ready and eager to help. Nadav, Or and Yonatan are awesome!   
Christopher G., Training & Quality Manager, Mid-Market (51-1000 emp.)
Moving Forward With Momentum
We are grateful for this customer recognition – and there are no plans to rest on our laurels, or slow down.
Why? We believe that the best way to show our gratitude to our customers for their candid reviews is to build the momentum.
We will continue to enhance our platform to meet tomorrow's needs today, side-by-side with you, our incredible customers, as we have from day one.
Are YOU ready to change the game for your frontline teams?
This blog post has been re-published by kind permission of Centrical – View the
Original Article
For more information about Centrical - visit the
Centrical Website