Our panel of experts explain everything you need to know about Gamification, from cost considerations to day-to-day maintenance.
What is Gamification?
Gamification assigns points and monetary values to routine tasks
Gamification is the application of game like processes that help drive, measure and reward high-value behaviours completed by employees.
It involves the assignment of points, monetary values or prizes to routine tasks and the associated KPIs of a business.
Gamification taps into the human need to compete as individuals, or as team members, and to be recognised for our accomplishments. It works particularly well for business areas that suffer from repetitive work, such as contact centres.
The technique is derived from The Skinner Box experiment
The technique of gamification is derived from The Skinner Box experiment. In 1948 psychologist Fredrick Skinner built a box with a button inside it that would dispense food when pressed, and then placed a pigeon inside the box. When the pigeon pecked the button, it received food.
The experiment was ground-breaking at the time, as pecking the button was a choice, not just a response to stimuli. This provided the basis for the idea of operant conditioning – and so the basis for gamification.
How does gamification work?
Quests and achievements are layered over specific activities
In practical terms, the gamification of tasks takes concepts that have been in games for a while now – like levelling systems, quests, experience points, achievements, checklists and rewards – and then layers these over specific activities.
For example, receiving an achievement notification for going a whole month without a customer complaint makes employees much less likely to drop the ball on week three.
Gamification can be brought into the contact centre in 2 ways
Typically, gamification can work in 2 ways:
1. A contact centre partners with a gamification company
A contact centre partners with a gamification company that works with the management team to assign points or monetary values to certain KPIs.
The partner company usually has a portal that an individual agent can log into and track their own points, their team score, and compare that via league tables with their peer group.
These companies will also handle the redemption of points for prizes via a catalogue or cash pay outs at set intervals (e.g. monthly or quarterly), with grand prizes for the winning team and individual at the end of the year.
2. A contact centre purchases licensed software that logs points
A contact centre purchases (premise-based or cloud) licensed software which is set up to receive KPI data from the various contact centre systems (WFM, quality, CRM sales data, etc.).
Points or monetary values are logged and the results of the work achieved by the agents or the team leader are presented.
These systems typically allow for more bespoke prizes to be decided on by the management team, or for directly improving the agents' compensation.
Linking gamification with interaction analytics can help improve an individual's performance
Gamification linked with interaction analytics can help improve an agent's individual performance.
An interaction analytics platform can analyse all customer interactions and provide targeted feedback to agents via a personalised dashboard.
The way this feedback is presented can be customised to what motivates the agent, whether this is self-improvement or being seen to be the best. It can also be customised to the business goal and the KPIs linked to the goal.
Key features of gamification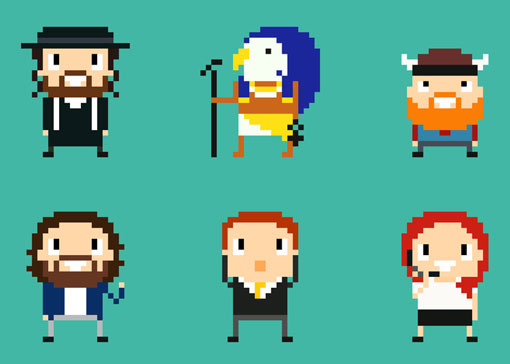 A means to measure increases in agent engagement and performance
Gamification acts as a means of achieving significant measurable increases in agent engagement and performance.
This can lead to improved financial performance.
Regular reporting of scores and points
A gamification solution can produce daily, weekly, monthly and yearly reporting of 'scores' or points achieved by the contact centre, team managers and agents.
League tables
League tables enable agents to visually compete against their peers.
These can be focused on key metrics, or sales targets.
Transparent performance information can improve agent confidence
With access to their own performance data, employees always know where they stand with their 'game' performance.
This can help to improve their confidence and self-esteem, without waiting for their next one-to-one.
Which areas of the contact centre can gamification help to improve?
Gamification can help improve employee engagement
It's no secret that contact centres have a problem with employee engagement, which is sadly indicative of a downward trend in engagement across the workforce in general.
Many companies are starting to look towards gamification as a way to mitigate this persistent problem.
It can rally the contact centre towards achieving a single overarching goal
Gamification can rally a contact centre towards a single overarching goal, such as number of sales, X% conversions, X% customer satisfaction scores, attendance, schedule adherence, etc.
Teams can compete with stretch goals to 'beat' each other, and agents can be challenged to improve their own performance period over period.
Create healthy competition between teams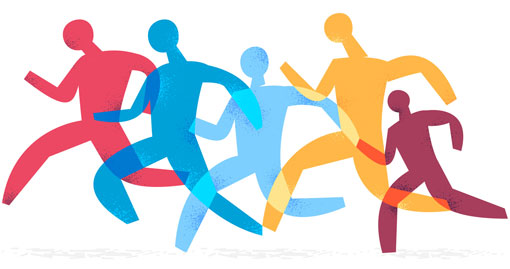 If used correctly, gamification can motivate employees through creating healthy competition amongst teams.
It can also create a heightened sense of responsibility and encourage company loyalty.
Agents can be focused on very specific improvements
Meeting compliance requirements means that compliance messages need to be conveyed at the opening of a call. Interaction analytics and gamification can help call centres to motivate agents to achieve perfection in the way these messages are delivered.
For example, a business can determine what constitutes "perfection", "acceptable", and "could be misunderstood" – where the mix of words or delivery of the words increases the opportunity for misunderstanding by the customer. They can track these behaviours and score agent performance in interaction analytics.
By setting a very clear goal – such as achieving perfection of the opening statement and linking this to clear KPIs – it is possible to focus agents on a very specific improvement.
A more consistent approach than the occasional contest on a whiteboard
Many organisations run contests on whiteboards or by email, but most do so infrequently.
With gamification it becomes easier to run dozens of these competitions or 'quests' concurrently – and more consistently.
Identify top performing employees and share best practice
Gamification tools can also support collaboration, by identifying top performing employees and enabling a contact centre to share their success with others in the form of evolving best-practice guides.
Common issues to watch out for with Gamification
Identify and account for different types of players
When putting together your 'game strategy', there are four main types of players you need to identify and account for: Achievers, Explorers, Killers and Socialites.
Identifying your players is vital in order to ensure the game runs as smoothly as possible and each individual is incentivised and challenged in the right manner.
Letting gamification become a mundane box-ticking exercise
It's important to strike the balance between challenging and engaging goals with infrequent bonus rewards.
This will help to keep the system feeling fresh and not just a box-ticking exercise.
Setting goals that are too hard to attain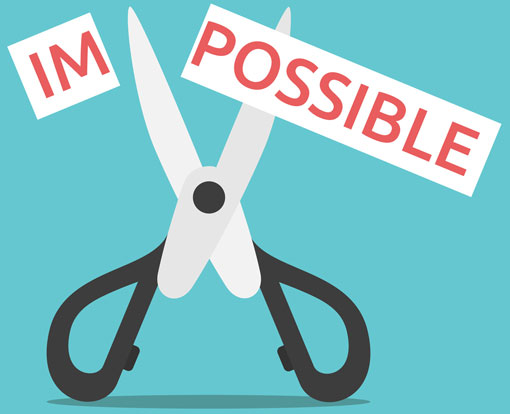 Watch out for setting too many goals, or setting goals that are very hard to attain.
This will discourage agents from trying their best, as they will feel their efforts are pointless.
Continuously celebrating the top 5%
Also beware of continuously celebrating that top 5% per cent – and not focusing on the agents and teams with the highest percentage improvement over a set period.
This will breed resentment and disengagement in the majority of your workforce – the opposite of what you are trying to achieve!
Failing to promote the programme in a consistent fashion
Failing to maintain and promote the programme in a consistent fashion can cause it to fall from the forefront of your agents' minds.
Rewards must be of value to those involved
The only way gamification will work is if managers fully understand what motivates their agents.
The reward offered must be of value to those involved, or there will be no incentive for the agent to work towards.
Managers need to recognise whether agents are motivated by:
Achievement of goals or enjoyment of experience
Structure and guidance or freedom to explore
Control of others or connecting with others
Self-interest in actions or social interest in actions
Mismanagement can focus agents too much on points instead of their KPIs
It's important that gamification techniques are managed correctly to avoid negative agent behaviours (such as striving for 'points' rather than focusing on business objectives) being reinforced.
Figuring out which techniques are best depends greatly on the size of the contact centre operation, the level of implementation you are aiming for, and how much a reduction in agent disengagement could possibly save.
For all its potential benefits, the implementation of gamification must be considered on a case-by-case basis.
How much should I budget for a gamification solution?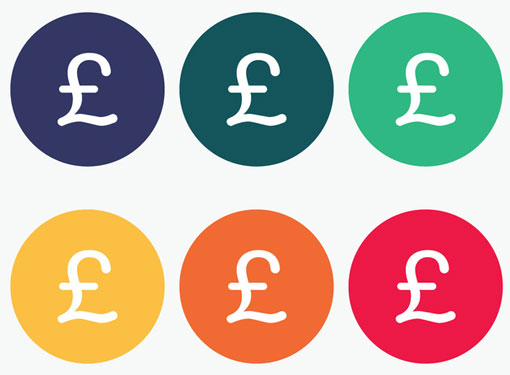 Gamification solutions start from around £15 per agent/ month
Typically, a gamification solution will cost between £15 ($20) per agent / month and £25 ($32) per agent / month.
There are usually no up-front costs – and no coding or programming work is done by the client.
A solution should cost less than the monetary benefits of a lift in performance
As a rule of thumb, the system or partner company must cost less than the monetary benefits of a lift in performance, additional sales, reduced attrition, reduced cutover churn, etc.
There has to be a clear business case that substantiates the cost of the programme.
Budget for a member of the team to manage the programme as a core function
Gamification can backfire and demotivate employees if it is not managed and communicated properly or consistently.
Therefore, a site will need to budget a minimum of 0.25 to 1 full-time employee (FTE) to manage the programme as a core function – or it will lose its impact!
With thanks to:

Colin Whelan at Aspect Software
Jeff Gallino at CallMiner
Valur Svansson at IP Integration
David Evans at Business Systems