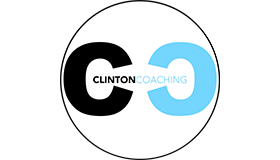 Clinton is a contact centre voice coach.
Contact Name: Jeannette Jordan
Tel No: 020 3 903 0434
Contact Email: info@Clintonjordan.com
Profile:
Clinton is an international vocalist, Vocal Arranger and Choir Coach with The Royal Wedding TV Sensation The Kingdom Choir (viewed by nearly 2 billion households).
Clinton's presence has been described as infectious, exciting, fun and life-changing, and his speaking engagements captivate every audience no matter the size.
Clinton's history of performing, from small crowds to stadiums, TV, Radio recording on number 1s and working with world-class artists like Mariah Carey, and Tina Turner, to name a few, has enabled him to discover that motivation is a key to wellbeing and can be found using the voice.
It is scientifically proven our minds are influenced by sound. Serotonin, Dopamine, Oxytocin, and Endorphins (The Happy Hormones) influence our output and productivity.
So if our voices can be used to inspire a stadium full of people, why don't we use these powers to increase wellbeing, motivation and productivity in our everyday lives?
Two reasons:
The relationship we have with our voice – How our voice feels inside of us.
The relationship we have with the listener to our voice – How our voice feels to others.
Between the two points above we have lost our true voice. Clinton mission is to empower people in these two areas.
Social Media:
Twitter Handle: @clintoncreates
LinkedIn Company Page: https://www.linkedin.com/in/clintonjordan/
Facebook Page: https://www.facebook.com/ClintonJordanCoaching
Address: 33 The Ridge, Coulsdon, Surrey, CR5 2AT
Weblink: www.clintonjordan.com