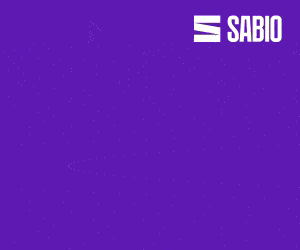 Matt Dyer of Sabio shares four things we've all learnt about managing customer experience (CX) in an isolated world.
Lockdown has forced customers to move indoors and businesses to move online quickly. Companies have been forced to change and adapt. When it comes to CX, the pressure to deliver has mounted.
We've learnt four interesting lessons about managing CX in a crisis. These could have an impact on the long-term future of your business, well beyond the lockdown.
1. "Micro Moments" Can Be More Valuable Measures of CX Than NPS or CSAT Scores
Many businesses have been relying on CSAT and NPS scores to judge if their CX is up to scratch. But when it comes to a crisis, we've seen that these numbers aren't enough. They don't give marketing, sales or contact centre staff enough information to make the right decisions at a critical time.
This is where sentiment analysis tools, alongside text and speech analytics, really come into their own.
Remember, the best CX experiences make life easy for the customer, resolve their issues and elicit an emotional response. If your customers are angry, frustrated, scared or nervous, you need to know about it. What words are they using? The nuances are important. When you know the detail of the 'micro moments', you can adjust your messaging appropriately.
To protect your business's brand and reputation, it's vital that you provide the CX your clients want and need.
2. The Gig Economy Could Support Your Business Model
Many businesses are struggling to survive the lockdown. Freelancers and members of the gig economy have also found themselves in a very precarious situation. Meanwhile, some sectors are crying out for more staff – business has boomed and customer enquiries have shot up.
Companies should turn to freelancers during tough times. Your business will have loyal customers and brand advocates that need employment. These people know and love your company or products inside out. Why not support them with paid work to answer queries as part of the contact centre?
This will cut call-waiting times, help clear the inbox and enable your permanent contact centre staff to deal only with the more complex enquiries.
3. To Act Fast, You Need the Right Technology
When life calms down and we move from crisis mode to recovery mode, business continuity planning will move up the priority list.
As part of that, I think a lot of businesses will reflect on the contact centre technology they've been using. Based on their experiences over the last few months, they'll reassess what features and capabilities they need.
For those contact centres that have been using on-site technology, this lockdown could be the tipping point that finally sees them transition to the cloud.
When you need to increase capacity and scale up quickly, as we have seen many businesses doing, nothing beats the cloud.
It's quick and easy to buy more licences. There's no need for huge budgets, on-site teams or lengthy updates.
Other businesses may have realized that their off-the-shelf product is not right for them. Their future plans may include an API-first solution that they can quickly adapt to build bespoke features or products.
Every business will need to review what they've learnt during the lockdown to ensure they are resilient and future-ready. To optimize your CX, you need the right technology in place.
4. Working From Home Is Sustainable
The technology to enable contact centre staff to work from home has existed for about 15 years. But nobody really wanted to use it. Companies wanted to see 'bums on seats'. But lockdown has shown that our bums can go anywhere the tech can go – sofas, spare rooms, kitchen tables, garages.
So, the question facing businesses now is, do you really need physical premises at all? I think we'll see a shift away from contact centres renting offices towards remote working.
However, companies will need to find better long-term ways to support their staff to work from home. This could involve physical support such as ergonomic furniture or wireless boosters.
It should also include emotional support. What is 'office' culture when there is no office? How do you support people to feel part of a team when they work alone? I expect that employee coaching and mentoring will become more important. KPIs and metrics will also have to change so that staff feel supported with realistic goals.
Some companies will also need to consider if their values still feel relevant in a brave new world.