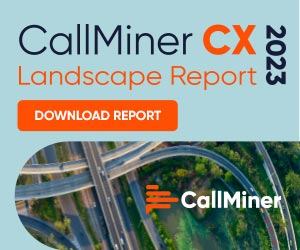 Our panel of experts discuss how customer service is becoming a key tool in the sales and marketing field.
Proactive Customer Service Specifically Is the New Sales and Marketing
Proactive customer service is without doubt the new sales and marketing. Proactive customer service means taking action before a customer has registered a need for a service or had to make an effort to resolve an issue.
A good example of this is where airlines proactively text passengers or send an automated voice message regarding severe weather forecasts or flight delays. This is an obvious win–win for both the customer and the organisation and sits between sales, marketing and service.
Other ways to build proactive customer service to generate goodwill and customer advocacy include:
Anticipating Customer Needs
Why do customers contact us? This can be answered by inbound queue analysis, mystery shopping exercises, post-interaction surveys, advisor feedback, interaction analytics and social listening.
Addressing Late Deliveries and Failed Appointments
Late delivery, even by as little as 30 minutes, can cost you a customer and lost recommendations, no matter how hard you try to win back goodwill. Offering a tracking service makes customers feel informed and able to decide what's best for them if things don't go to plan.
Offering Webchat
If a customer lingers too long on a particular page or fails to place an order after a given period of time, proactively offer the option to chat. This perfect example of how proactive customer service can save an abandoned cart and a customer.
Thanks to Colin Hay at Puzzel
Creating Promoters of Existing Customers Is a Great Marketing Tool
If a contact centre advisor delivers outcomes that send the customer away happy, in a way that exceeds their expectations, then they have most likely created a promoter for the company.
In fact, research by the London School of Economics shows that promoters, otherwise known as advocators, have four very valuable behaviours from a sales and marketing perspective:
i. They stay loyal longer – increasing their lifetime value
ii. They are highly disposed to trying new or different products or services – which should make them the first port of call for new product launches
iii. They are happy to provide advice and feedback – which can inform marketing and sales decisions
iv. They refer and recommend – bringing warm leads that are easier to convert at a lower cost of sale
In addition to the last point, it should also be noted that 63% of customers are more likely to make a purchase from a site which has user reviews (iPerceptions) and reviews produce an average 18% uplift in sales (Reevoo). These statistics speak volumes.
So, businesses are increasingly using referrals and online reviews as part of their sales and marketing strategy and advisors can be a wonderful source of positive reviews by exceeding customer expectations – through intelligent, helpful and empathetic service.
Customer Service Is Vital in Terms of Minimising Detractors
Most contact centres now calculate a Net Promoter Score (NPS), which is a measure of their organisation's word-of-mouth appeal. This is in terms of both promoters and detractors.
The quality of the service experience received by customers via the contact centre is therefore a vital indication to an organisation's success. This is because poor service experience will drive negative word-of-mouth and a great experience will drive positive word-of-mouth.
A London School of Economics study showed that detractors' word-of-mouth has over three times the impact of its promoters' equivalent. So, it's important that your call centre advisors are helped to avoid creating detractors, as well as generating promoters.
Thanks to Frank Sherlock at CallMiner
Customer Service Will Take Over as a Key Brand Differentiator
Changing customer buying behaviour means that customer service, as well as the customer experience, is having a bigger impact than ever before on sales and marketing strategy.
Some leading customer experience experts are predicting that customer experience will overtake price and product as the key brand differentiator. This highlights the need for companies to make sure their sales and marketing strategies are adapting to today's realities, or they will miss losing customers to more savvy competitors.
In fact, recent research from West Unified Communications shows that the top reasons for switching to a competitor include:
Difficulty finding out how to contact customer service (71%)
Waiting in contact centre queues with no call-back option (66%)
Dealing with a contact centre advisor who has no knowledge of the customer's previous interactions (66%)
Thanks to Enda Kenneally at West Unified Communications
Excellent Customer Service Can Create the "Blowfish Effect"
To succeed as a small fish in a big pond, an organisation can try the "blowfish effect". This phrase describes a way that small businesses can use good customer service to seem bigger.
This requires customer service to be responsive across multiple channels, speedy and personalised. Plus, the organisation would need to ensure that their website can give consumers the answers to FAQs, as many will check for a solution themselves before getting in contact. So, whether or not a company has an informative website can change the way that they are perceived.
Then the organisation must also consider the impact social media can have on its reach and how the business is perceived. Not only can marketing efforts on social media reach a wider audience, but you can deliver fast, personalised and efficient customer service, regardless of the organisation's size.
Thanks to Tim Pickard at NewVoiceMedia
Good Customer Service Helps to Understand Customer Needs – Which Benefits Marketing
Customer-centric business strategies are becoming increasingly important and organisations today recognise that a 'customer-first' strategy will lead to a better understanding of what users want from their products and services. If an organisation also knows where the user pain points are, it becomes far easier to develop offerings to meet those needs.
This customer-first approach is also a key part of the transition from working in separate departments to adopting a more collaborative approach, from which wider perspectives are to be gained.
For these reasons, customer service could be seen as the new sales and marketing. Not least because customer service provides valuable customer feedback and ideas for new products that were once hidden in the marketing department.
Thanks to Phillip Reynolds at Oak Innovation
Do you agree that customer service is becoming the new form of sales and marketing?
Please leave your thoughts in an email to Call Centre Helper.