Customer complaints about queues are a perennial issue for contact centres. Suzette Bouzane Meadows and Richard Farrell demonstrate how call back technology can help solve the issue and provide more effective customer service.
Practical considerations
When implementing a call back solution, it is important to be aware of how the technology will impact existing operations.
There are three areas to take in to account. Firstly, triggering a call back; secondly, statistics; and finally, IVR messaging:
1) Triggering a call back
Depending on the capabilities of the call handling solution being used, call back can kick in at a number of different times. It can be triggered based on the average wait time, the number of people in the queue, the current service level, or the current abandon rate, to mention just a few.
The logical starting point is to look at the drivers for implementing the technology. These may include the following:
High abandon call rate – for example, 10%+
Low abandon rate – for example 3%, with overstaffing for peaks
New business call centre, where you don't want to lose a single call
High agent attrition
Staffing difficulties and resultant problems managing call flow, for instance, during unpopular shifts
Customer satisfaction issues
Headcount restrictions and/or space constraints
Training and agent deployment
When determining how a call back will be triggered, it is also important to understand how call centre statistics may be impacted.
2) Statistics
The following are the main statistics to consider:
Calls offered to call centre: Overall these may reduce as the number of repeat callers is reduced. Callers
will elect to receive a call back rather than ring the call centre again. Care should be taken when measuring inbound calls and call backs to ensure calls are not double-counted.
Calls offered to agent group: Overall this may increase. Because calls are more evenly spread out, more calls are answered. This, in turn, reduces idle time and increases agent productivity.
'Queue' time to answer: Overall this may increase. Care should be taken to ensure measurement of caller behaviour distinguishes between live calls and call backs. The call back application will never abandon in queue calls.
Outbound calls made by agents: No change. The outbound calls are made by the call back application and not the agents.
Sum of inbound and calls to agent group: Overall this will increase. There will be additional calls from the call back application.
Abandon rate: This will depend on how the existing call centre treats calls that are 'routed out' through IVR. If these calls are labelled as 'routed out', then the abandon rate will decrease. If these types of calls are classed as abandoned calls, then the abandon rate will increase. In best practice implementations, callers make a positive decision to accept a call back and should not be counted as abandoned calls.
Service level: This can be improved through the use of call back technology. The option to provide a call back service can be triggered when the call centre is close to exceeding its service level agreement (SLA). For example, if
SLA is 80% of calls answered in 20 seconds, trigger the call back option at 18 seconds.
3) IVR messaging
How to promote the call back application to customers is another key practical consideration. Callers are given a choice to receive a call back using an IVR/ in-queue message, the wording of which is vital to ensure acceptable take-up rate and management of customer expectation.
The IVR message should first indicate the call centre is currently busy and that callers will have to wait to speak to an agent. This can be followed by the option of a call back:
If the call back application is configured to hold the caller's place in the queue, the message should advise that they will receive a call back when their call reaches the front of the queue with an expectation of when that will happen.
If the call back application is configured to call back at a later time in the day, the message should give the timeframe they should expect a call back in – for example, within 20 minutes.
Boosting CRM long term with call back

Getting contact centre service right makes customers feel valued and encourages loyalty. Call back technology is a useful tool in helping contact centre managers to achieve a higher level of customer satisfaction. By taking control of incoming calls and communicating with customers better, it provides customers with a sense of empowerment. In addition, call back helps reduce costs, ensuring agents are able to work more efficiently.
Call Back Technology
Call back technology is a strategic tool for contact centres – a weapon in beating the stereotype of lengthy contact centre waits. Rather than being kept on hold – consistently the biggest cause of dissatisfaction for callers – an automated call back system gives customers the option of hanging up and being contacted later in the day. Customers can hold their place in the queue without having to actually wait on the phone. The 'call back' will either be as soon as an agent is free or during an allotted timeframe later that day.
This technology helps contact centres level out peaks in calls during the day, provide a better quality of service for customers and use agents' time more effectively. Indeed, in research by the Future Foundation commissioned by Netcall, 97% of contact centre customers stated that more contact centres should offer call back technology. Furthermore, 93% of agents commented that this functionality made their job easier.
Contact centres are often at the 'coal face' of customer relations. In many cases, the service customers receive from a contact centre will make or break their loyalty to the brand. Call back creates a better customer experience, consequently creating a more positive brand for the company.

Why will call back technology improve my contact centre?

Call back technology should be tailored to individual contact centre needs. Depending on whether the contact centre has a sales or service function, different types of call back solutions will be more appropriate.
In a sales environment – for instance, a home shopping line – call back ensures the customer gets spoken to as soon as an agent is free. This avoids a lengthy wait and lowers the number of customers aborting their calls. The process ensures a higher proportion of sales are closed as the customer feels valued and informed. The technology is essentially queuing on behalf of the customer, freeing them from the frustration of hanging on the phone.
Alternatively, take a service contact centre like a mobile operator helpline. Here agents are offering advice in what are often lengthy conversations. Call back technology helps even out the volume of calls. There will inevitably be a peak around lunchtime and post-work, after all. Call back allows agents to maintain a steady flow, ironing out peaks and troughs in call levels to a manageable rate. With this type of service, it is vital that the expectation of the customer is set accurately. In other words, 'We will call you back in the next two hours' should give a very clear idea of the expected timeframe.
Besides providing better customer experience, call back technology decreases costs and improves call centre efficiency. By balancing out call rates, call back technology ensures that managers don't have to fund additional staff purely to cover a one-hour peak. In addition, during traditionally quiet call times, agents can use time efficiently, ringing back customers. This system protects contact centres from surges of enquiries, putting a system in place to insure against unexpected bursts of traffic.
Call back technology is proven to boost customer service and satisfaction levels. 97% of customers questioned in the Future Foundation survey stated that they would use the service again. This level of satisfaction is testament to the empowerment customers feel using call back technology. They no longer have to wait in a queue wondering if they have been forgotten, but can choose for the contact centre to actively get in touch later on.
Customers who enjoy a more positive experience with contact centres will naturally be more amenable to call centre agents. Therefore agents will benefit from the technology as well; the calls that they deal with will be less stressful.
How the technology works
The implementation of call back technology is straightforward. Callers should be played in-queue messaging that gives them the option of a call back within a specific timeframe by pressing a digit on their keypad. This occurs when queue conditions impact on service.
Customers who choose not to take the option remain in the queue. Callers who choose the option have their call routed to the call back platform where they are prompted to leave their name via a voice recording and the number for the call back using their keypad.
The caller then drops out of the call while the call back system queues back to the automatic call distributor (ACD) skill set. It uses a separate queue to avoid the in-queue messaging and to allow call backs to be counted separately by the management information system.
The call is then presented to the agent as a normal inbound call with an announcement of the caller's name.
Call backs that fail to connect to the customer, because the caller is busy, for example, can be set in motion again after an appropriate interval.
How to deploy call back technology in a contact centre
When implementing call back technology, contact centre managers should demand a full consultation from vendors or integrators to ensure technology is tailored to their business and customer needs.
There are a number of choices when deploying call back technology:
1) Purchasing a hosted service from a provider

Hosted services can be rapidly set up, often in as little as two weeks. Calls from the contact centre must be reconfigured to route to the service provider's call back service – usually an 0845 number.
Response times and patterns for the call back system must be set up and agreed by the call centre manger. Call back can kick in either when waiting time goes over a set length, for instance 30 seconds, or when the queue of people hits a pre-designated number.
When setting up this type of service there is generally an initial charge. However, there is minimal capital investment and no maintenance of on-site equipment. Costs for the service will be calculated by a monthly rental. Charges will be based on the number of simultaneous call backs made by the hosted platform, and on a usage charge determined by the duration and type of call.
This type of solution is ideal to make a quick impact if contact centres are experiencing volumes of calls that exceed the manageable level. It is also ideal if there is limited equipment space on site, if managers don't want the hassle of maintaining application hardware and software or if major capital expenditure is not possible.
2) Purchase your own on-site system from a provider

For a long-term investment, buying a call back system to integrate in to the contact centre can be a good option. This does require capital investment and there will be additional costs for the maintenance of the service. However, companies will avoid the usage charges.
If you have the capital budget, the space for the equipment, and the right technical skills to look after the solution, this can be a good option – especially if high volumes of calls occur on a regular basis.
3) Configure your own service, using your existing interactive voice response (IVR) and predictive dialler investments
With the right development expertise it is possible to configure a bespoke service. If contact centres already have an IVR solution and a predictive dialling solution, it might be possible to use both these investments to develop a call back solution.
The IVR must be configured to collect digits from the caller for their call back number and name. This information should be stored in database format, and integrated in to the predictive dialler.
The configuration of the predictive dialler is very important. When making a call back, it is essential that an agent is available on the other end of the phone. The dialler needs to be configured so that there is no 'nuisance rate'.
By setting up a service configured using existing technology, companies can make an efficient use of their existing assets. However, the key downside is that not all companies have the expertise to do this properly. There are complications to consider, such as when to schedule call backs and how to integrate them in to existing operations.


---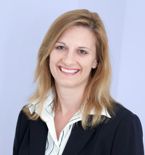 Suzette Bouzane Meadows is head of contact centres at Affiniti
Tel: +44 800 138 6000
Richard Farrell is technical principal for Netcall
Tel: +44 0800 279 1301
Website: www.netcall.com