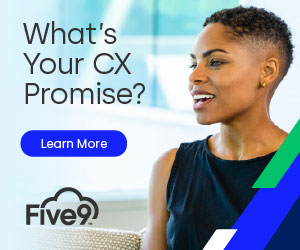 Companies everywhere, across every industry, are being challenged to "step up" their customer experience – so Five9 and Zendesk are stepping up our game, too!
Five9 and Zendesk have been strategic partners for over nine years, with a history of exceptional technology integration, sales success, and delivering outstanding value to our clients.
Five9 seamlessly integrates into both Zendesk Support and Zendesk Sell to create a single, intuitive workspace that enables agents to be more efficient and provide greater customer satisfaction in real-time.
Zendesk recently promoted Five9 to the Advanced Partnership Tier within the Zendesk Technology Partner Program. This promotion positively reflects the substantial value of our integrated solutions, collaborative partner teams, and exponential sales success in the last year.
At this heightened level of partnership, Five9 will receive more investment from Zendesk to support our positive momentum and mutual success, helping our mutual customers reimagine the customer experience and realize results.
Our success with Zendesk is based on high customer demand, and exceptional technological integration and is uniquely influenced by our positive solid company cultural alignment.
Both organizations are customer focused and committed to delivering excellence through teamwork and mutual respect that customers appreciate.
We are focused on delivering the best possible customer experience and providing personalized experiences to build happy and engaged agents. Several joint customers are leveraging Five9 and Zendesk to harness the combined power, including Ultra Mobile.
"We saw improved CSAT (customer satisfaction), reporting, and NPS (Net Promoter Score) all driven through the reporting available from Zendesk and Five9," says Paul Catherall, Head of Care, Ultra Mobile.
This blog post has been re-published by kind permission of Five9 – View the
Original Article
For more information about Five9 - visit the
Five9 Website