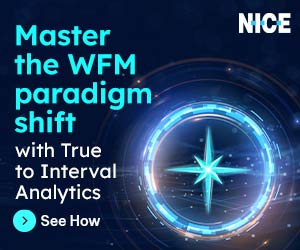 Employee and agent engagement isn't new to the team at Business Systems. It's now a large differentiator for contact centres, and we know that contact centre agents have never been so important to the success of your organization – so what next?
In our upcoming forum we will be joined by special guests NICE to explore agent experience on a holistic
level, reviewing findings and insights about what we're hearing in the marketplace.
"Customer service managers reported average attrition rates of 42% in 2021, highlighting a requirement for contact centres to invest more in retention strategies which pay attention to the changing nature of agent requirements in a post-Covid world." 2022 NICE Global WEM Survey
The agenda for the forum will provide the opportunity to:
Discuss our agnostic approach
Meet the team and learn our areas of expertise
Explore agent experience on a holistic level, reviewing findings and insights about what we're hearing in the marketplace
Explore the capabilities of NICE IEX to solutionize some of the challenges we're seeing around scheduling, hybrid working, employee satisfaction and supporting an improved work-life balance
View the latest features in NICE IEX
Ask questions
Click here to Register