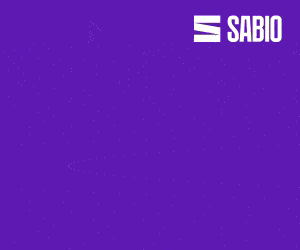 Benenden Health has signed a services contract with Sabio Group to deliver support for its core customer engagement technology and workforce optimization (WFO) platforms.
Benenden Health supports over 800,000 members and needed a proven contact centre technology partner to support its critical Avaya Aura Contact Centre and Verint customer engagement infrastructure.
Sabio is Europe's leading full-service CX solution and will provide Benenden Health with 24/7 managed support to ensure continuous and reliable service for its growing healthcare membership.
"Great customer service is all about having the right systems in place, so it's essential that our contact centre continues to perform at the highest levels," explained Chris Mullins, Head of IT at Benenden Health.
"Sabio is recognized as a leader in the provision and support of enterprise CX solutions, and their proven Avaya and Verint capabilities makes them a smart choice for Benenden Health."
"We're also working to transition all our key systems to the cloud, and Sabio's in-depth CX transformation expertise will be invaluable as we migrate to our next-generation cloud customer engagement platform."
"Benenden Health is committed to improving all aspects of the experience it provides to members, and we're delighted to be part of the team that's working to deliver optimized contact centre and workforce optimization performance," added Sabio's Chief Operating Officer, Chris Haggis.
"Sabio brings deep expertise in key technologies such as Avaya and Verint, and we'll be supporting Benenden Health from our dedicated 24/7 Support Centre that's staffed by the industry's best contact centre and unified communications specialists."
Sabio will support Benenden Health's current Avaya Aura Contact Centre (AACC) platform, a range of Verint WFO solutions including quality monitoring, call recording, performance management, and workforce management, as well as the company's call logging system.
Sabio is Avaya's CX Partner of the Year 2020 and one of Avaya's leading specialist global CX partners, having held the highest-level partner accreditation for over 15 years.
The company is particularly recognized for its ability to deliver and manage major end-to-end Avaya customer experience and digital transformation solutions.
Sabio is also one of the few third-party organizations in Europe certified by Verint to design, implement, train, and support the full Verint workforce optimization suite.