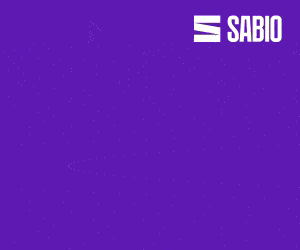 A worldwide provider of health services has signed a three-year services contract with Sabio Group to deliver support for its European customer engagement technology platform.
Sabio's client provides insurance plans to millions of customers across multiple countries. With the healthcare provider continuing to expand its international presence, it needed a customer engagement solutions specialist that could support and optimise the performance of its core CX technology across key European countries.
"Our client is committed to delivering the highest standards of customer service, so it's essential that it has the right customer engagement technology platform in place to support its operations," said Chris Haggis, Chief Operating Officer at Sabio.
"When looking for a proven CX technology and services specialist to help optimise customer contact performance, our healthcare customer knew it needed a partner with deep platform expertise, international reach and the flexibility to take its CX platform forward."
"With Sabio's proven ability to deliver brilliant customer experiences, we are of course delighted that they selected Sabio," he added.
In addition to providing comprehensive support for the healthcare provider's contact centre infrastructure, Sabio will also support a number of specific projects including data centre migrations, platform upgrades and enabling integration with the company's Salesforce CRM solution.
Sabio operates at the forefront of the CX solutions market, delivering full service customer contact and global support solutions – all backed by a dedicated 24/7 Support Centre that's staffed by the industry's best contact centre and unified communications specialists.