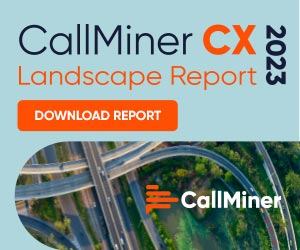 CallMiner share seven key skills that are central to the role of a contact centre agent.
Working as a call centre agent requires several soft skills to see the best results.
Call centres are responsible for much more than mere issue resolution. These organizations serve as the remote faces of the companies they represent, directly interacting with clients in one-on-one personal interactions.
Should a call centre representative leave a customer with a bad impression of the brand or prove incapable of helping them, their perspective of the company could be damaged irreparably.
The most skilled call centre agents have more than a way with words and access to relevant customer data. They go above and beyond to fully satisfy callers, winning them over for repeat business with the brand they represent.
Below, we have rounded up a few of the most important skills individuals can cultivate to work more effectively in any call centre. Read on to learn what they are and why they matter.
1. Clarity in Communicating
Keeping conversations clear and productive helps both in resolving clients' issues as well as in making a good impression.
Why this is important for call centres and their agents:
Thinking through your responses and answering in clear, understandable language helps in saving time; less back and forth is needed between you and the customer.
2. Technical Proficiency and Understanding in/of Products/Services
Domain expertise is an easily understood benefit to any call centre's staff. Ensuring agents have in-depth knowledge of the company's products and services, as well as of common complaints and their solutions, can make a world of difference in the customer's experience.
Why this is important for call centres and their agents:
Customer service agents armed with the ins and outs of a product can make more appropriate recommendations and quickly solve more complex issues on a regular basis.
3. Patience
Patience in a call centre environment boils down to allowing customers the time they need to explain their concerns and actively assist along the way.
Why this is important for call centres and their agents:
This skill truly shows its worth when it comes to dealing with particularly upset or confused customers. A patient representative who takes the time to work with them on their concerns will leave a lasting impression. On the other hand, a call centre representative who fails to do so could turn the individual away from the company for good.
4. Empathy
True empathy exhibited while on the job in a call centre builds authenticity and positive rapport with worried, uncertain or distraught callers.
Why this is important for call centres and their agents:
Knowing that their needs are understood and valued can set many customers at ease throughout the duration of a call, simplifying issue resolution significantly.
5. Problem-Solving and Flexibility
Effective problem-solving typically centres on an agent's ability to reason in the moment. An agent's ability to then act on their own ideas can be enhanced with increased autonomy on the job.
Why this is important for call centres and their agents:
Call centre reps who can accurately define problems, evaluate them, and then solve them are guaranteed to help more customers in less time.
6. Listening Capacity
The ability to listen intently to customers as they describe their difficulties pairs nicely with clear communication skills. Active listening helps ensure no important details are lost throughout the exchange.
Why this is important for call centres and their agents:
Call centre agents who listen can curb the number of calls needed for individual clients to resolve their problems. It allows agents to provide support and suggestions that account for all the details available to both parties.
7. Organization
Being organized as a call centre representative involves more than a tidy physical workspace. Varied organizational skills like note-taking, time management, and prioritizing help agents to handle daily workloads.
Organization reduces the risk of losing track of a customer's history of calls and the details they have provided up to a given point in time.
Why this is important for call centres and their agents:
As agents interact with multiple clients, maintaining a comprehensive record of their needs and requests keeps them from needing to start all over again on every call. This frees up time and energy for solving more complex problems.
Additionally, customers appreciate not having to explain their concerns repeatedly with each contact.
The skills every call centre agent needs to succeed in such a fast-paced and demanding environment are largely the same skills needed to succeed in other aspects of daily life outside of work.
Developing these skills is a worthy exercise in character building that strengthens confidence in and out of the office.
What skills matter most in your organization?
This blog post has been re-published by kind permission of CallMiner – View the
Original Article
For more information about CallMiner - visit the
CallMiner Website