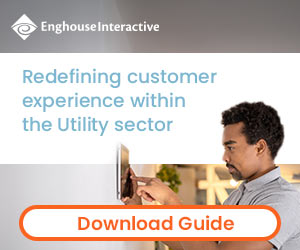 Managing knowledge effectively is vital to successful customer service. It resolves customer queries while empowering agents with the information they need to work more effectively.
Plus it increases overall effectiveness through faster, more consistent answers. In fact, getting knowledge management right can translate into a 50%+ increase in contact centre operational efficiency.
Changing Knowledge Requirements
Today the needs and requirements around knowledge have changed. Customer queries are increasingly more complex, while information itself is changing rapidly, putting pressure on keeping knowledge accurate and up to date.
Knowledge needs to be tailored too, delivering the right amount of knowledge to the right people, at the right time, in the right format, on the right channel.
For example, sending a customer a 100-page technical manual to read when they have a specific product query is not going to help. Nor is expecting an agent to read through a complex set of terms and conditions while on a customer call.
So, it's vital to adapt knowledge to the situation and the capacity of the audience. That could be sending a link to a short video in the case of a product query or providing an agent with a one paragraph answer on key points related to terms and conditions.
Knowledge clearly needs to be available across all channels. Whether that's through self-service, chatbots, and IVR, or supporting agents when using the phone, chat, or email.
Delivering Knowledge in Different Ways to Reflect the Changing Market
The growth of digital channels and greater bandwidth has made video a key channel for knowledge. Consumers are happy to watch videos or have video calls on their smartphones.
And have the technology and bandwidth to do this easily. Video is applicable to a wide range of use cases, from product demo videos, to "How to" advice, to agent training. Essentially you can use live video calls as well as incorporating pre-recorded video into self-service.
However, at the same time people still need text answers when that's more relevant. For example, give an agent a 10-minute video to watch during training, when they have time to digest it, but provide a short text answer when they are on a call.
More Interactions and Greater Complexity
The increasing number of interactions across a growing range of channels create significant challenges. The ContactBabel Inner Circle Guide to Self-Service found that most contact centres expect volumes to rise or stay static on every channel except letter and fax.
People today have more complex, time-critical queries. In addition, they want to use their channel of choice to get quick and comprehensive answers, either directly or through an agent. So, knowledge needs to be able cover a wider range of areas while being simpler to manage.
The Benefits of Knowledge Across the Customer Journey
To demonstrate the benefits of knowledge, let's take a typical customer service journey in which the customer has an issue with a product they have bought.
Step 1
The customer visits the company's website and uses self-service. This provides them with access to videos on common issues, 'how to' guides, manuals, and frequently asked questions (FAQs). Importantly, these deflecting them from needing to make contact directly.
Step 2
However, the problem turns out to be more complex, so the customer accesses a chatbot session. This takes more details about the problem and provides further support.
Step 3
The query is escalated to an agent via phone. Based on the chat session the agent can see the full transaction history. This includes which knowledge has already been provided and details of the problem.
Augmenting their skills, they are prompted to ask specific questions which they use to retrieve specialised answers from the knowledge base to successfully answer the query.
Step 4
Both the customer and agent give feedback on the process. By listening to the Voice of the Customer, the company gains detailed insights that can be used to improve processes or even product design. Use Agent feedback to suggest updates to knowledge base answers, continually improving or creating new topics.
Step 5
Knowledge managers close the feedback loop by updating knowledge content and adding new topics as customer needs evolve.
So knowledge is now more important than ever – and more difficult to manage effectively. This is why it's vital that's companies have an effective knowledge management strategy in place.
Working with the right technology partner, your strategy must collect knowledge from across the business. Moreover, it should deliver it in a range of formats to both agents and customers.
It must take account of the context of the 'moment of need' to ensure answers are provided in the correct format and depth. At the same time, your strategy needs to ensure that your knowledge base continually improves to meet changing needs.
This blog post has been re-published by kind permission of Enghouse Interactive – View the
Original Article
For more information about Enghouse Interactive - visit the
Enghouse Interactive Website