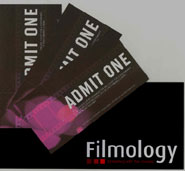 There is less than 2 weeks until the 2014 Customer Strategy and Planning conference in Brighton.
The Professional Planning Forum are holding their annual conference on 28th-29th April. Over 700 people are already registered to attend the 2-day conference – themed "Bridging the gap: people build success" – and Gala Awards dinner.
This event celebrates achievement within the Professional Planning Forum community, while offering the opportunity to learn from top performers, share best practice and move the boundaries of what 'good looks like'.
The agenda is packed full with inspirational keynote presenters throughout the day, in addition to workshops and clinics for specialist topics.
Highlights include:
Dedicated Keynote Theatre with visionary presentations and discussions to interest the whole community
Award finalists' case studies from our Customer Contact Innovation Awards programme
Specialist workshops on a wide range of topics with research, insights and discussion
Round-table discussions
Networking opportunities throughout the day
Dedicated EXPO demonstrating the latest technologies
---