Quick Overview
Running a call centre can be a daunting task, but there are tried and tested ways to succeed, including:
Employee Engagement
Monitoring Performance Metrics
Data Analytics
Harshal Thorat, Co-Founder & CEO for The-Connections, shares what he's learned from running a successful call centre.
---
The 5 Critical Factors
As someone with over 17+ years of experience in this industry (currently based in India with 3 delivery centres serving outsourcing services to business verticals, including Manufacturing), I have come to realize that there are five critical factors that drive success.
These factors are:
Employee engagement
Monitoring performance metrics
Data analytics
Technology use
Skills management
☆☆☆☆☆
Here are the five critical factors to success:
1. Employee Engagement
Employee engagement has become more critical than ever before, as it helps improve agent performance, reduce turnover, and enhance the customer delight index.
A positive work environment, opportunities for growth and development, and a motivated and engaged team can make a significant difference to the success of a call centre.
In today's competitive market, employee engagement has become a key factor in the overall success of a call centre. It helps with employee retention too.
If you are looking to address the question of how to measure engagement, read our article: How to Calculate an Employee Engagement Score
2. Monitoring Performance Metrics
Driving business objectives to the team members in the form of KPIs (key performance indicators) and SLAs (service level agreements) is crucial. I have seen processes fail drastically due to there being no interconnection between business outsourcing objectives, set KPIs, and SLAs.
One critical factor for running a successful call centre is to monitor performance metrics. This helps you track progress, take corrective action and maintain continuous improvements, and helps keep pace with frequent changes in customer demands and industry trends.
3. Data Analytics
Data analytics should be treated as a Research & Development (R&D) department, just like successful businesses and brands do.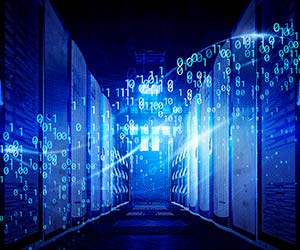 The focus is no longer just on agent productivity, call time, wrap-up time, login hours, but rather on what data says about customer experience, how lifetime value can be improved, and forecasting and planning of customer behaviour and not just live agents' performance.
The world is moving far ahead of these parameters, and we need to keep up. Successful call centres invest in data analytics, which is crucial in predicting customers' behaviour, identifying key performance drivers, and implementing changes that drive growth and profitability.
4. Technology Use
Investing in technology, including CRM platforms, chatbots, and AI analytics, is also essential to the success of a call centre.
The entire call centre operation and ecosystem are heavily dependent on technology, and keeping up to date is crucial in this decade. Many companies make these mistakes.
Our customers often hear about new technology from various sources and conferences and when they ask you "Do you have it?" you should not just share your knowledge or wisdom, but its pros and cons, and its pricing structure – so that your customers know they are associated with the right partners.
The moment you say you "do not know" or you "will have to check", trust me, there are more chances of another company taking away your business soon.
For advice on what technology contact centres should be using, and why, read our article: Technology to Make Managing a Contact Centre Easier
5. Skills Management
Finally, call centre agents require a range of skills to deliver high-quality customer interactions, such as active listening, effective communication, problem-solving, time management, and empathy.
Ongoing training, coaching, and feedback are critical to developing and honing these competencies, leading to higher customer satisfaction, loyalty, and retention.
Effective communication skills are fundamental to call centre operations, and poor communication can negatively impact the brand's reputation and business growth.
Investing in skill development and continuous improvement is essential to enable call centre agents to deliver exceptional customer service.
This approach not only boosts productivity and reduces operational costs, but also keeps agents up-to-date with the latest trends and technology.
☆☆☆☆☆
The Success of a Call Centre Depends on Various Factors

In conclusion, the success of a call centre depends on various factors, and the top three factors are employee engagement, monitoring performance metrics, and data analytics. Investing in these areas has helped me time and again to drive growth, profitability, and customer satisfaction.
Additionally, investing in skill development and continuous improvement can enable call centre agents to deliver exceptional customer service and improve the overall customer experience.
By providing the necessary resources, tools, and opportunities for skills development, businesses can build agents' confidence, enhance their ability to deliver exceptional customer service, and ultimately improve the overall customer experience.
Thanks to Harshal Thorat, Co-Founder & CEO for The-Connections, for this great article.
Read more articles in our "What I've Learned" series by following the links below: