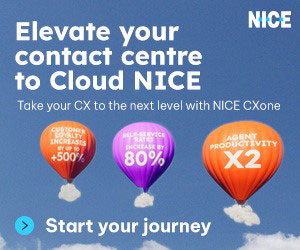 Technology can make or break a contact centre, but as we head into 2023, what technology is available to make managing a contact centre easier?
To find out, we asked our panel of experts for their best advice on what technology contact centres should be using, and why.
The Three Cardinal Technologies

Keeping all the call centre balls in the air is no easy task. But there is a myriad of technology available to help you manage the task.
Here are three cardinal technologies every call centre manager should consider:
Customer Relationship Management (CRM) software helps you to maintain a functional, informative customer database that supports your agents' ability to provide quality, personalized customer experiences across all channels.
Workforce Management Software (WFM) provides you with the granular insights you need to truly understand your customers' journey with your service, letting you forecast call volumes, hire and schedule agents accordingly, and allow agent self-scheduling, which shifts the burden of schedule management to staff themselves.
Quality Management (QM) Applications ensure customer interactions meet expected standards across all channels and all agents. They can also inform performance reviews and agent training, and ensure compliance with industry standards and applicable laws.
Contributed by: Caroline Leonard at Spearline
Performance Coaching Solutions
Shrugging off performance coaching solutions as "fluffy" agent engagement tools is a mistake.
They support agent wellbeing – crucial in remote and hybrid environments where the traditional scan around a room to gauge whether everyone seems okay no longer exists.
Modern automated performance coaching tools also strategically support supervisors and tangibly improve customer experiences.
On the one hand, close-to real-time sentiment analysis embedded into today's performance coaching solutions allows supervisors to keep tabs on agent emotions and step in when they seem low.
On the other hand, they effortlessly measure customer emotions across all customer conversations, so supervisors can listen to bad calls and give timely feedback – supporting agent development.
Automated agent performance coaching solutions pinpoint excellent service examples and when combined with positive thinking and well-proven gamification techniques, such as giving on-the-spot recognition and encouraging shared learning, they offer a robust continuous improvement framework that boosts EX and guarantees outstanding CX.
Contributed by: Jim Davies at Calabrio
Workforce Management (WFM) Software

Having the right number of team members to meet your customer demand is key in your contact centre. There are many ways of attempting to calculate this manually; however, for many this isn't a viable long-term solution as it can be time consuming.
Workforce management (WFM) software is a key tool for businesses trying to sustain a high level of customer satisfaction while keeping staffing budgets to a minimum.
WFM software allows businesses to analyse historical trends and potential future changes to understand the staffing needs of the organization.
Depending on the tool used, it can allow you to understand where your inbound calls are coming from and where you have staffing shortfalls and also allow for future staff training requirements to meet demand.
Contributed by: Ben Booth at MaxContact.
Workforce Management Tools

Once you get to a certain size, manual WFM is too complex, takes too much time, relies on too many potentially biased compromises or simply ends up being guesswork.
WFM tools have many features, but when it comes to management of the contact centre as a whole, getting the right skill mix in every shift makes a huge difference to performance, development potential and satisfaction for teams.
Experienced agents can tackle the more complex tasks they find satisfying and newer agents can build up their confidence and familiarity with the job and tools during simpler transactions.
This also helps shield new agents from higher-stress situations until they have built up a degree of resilience.
Contributed by: Stuart Clarke at Odigo
Workforce Engagement Management Systems (WEM)

Agents are your greatest asset when it comes to customer satisfaction. In the work-from-anywhere reality, arming employees with AI-powered workforce engagement management solutions creates an optimal environment for your team to elevate customer experience.
Tools like an agent virtual assistant can automate repetitive and mundane tasks, taking the workload off agents and freeing up time for more strategic tasks.
A process analytics capability can also identify opportunities where employees could be better supported with training and guidance to help them achieve their KPIs.
Agile WEM solutions can also help organizations to empower and engage agents with flexible scheduling.
A mobile app for flexible scheduling is a powerful tool, allowing agents to bid, trade and swap shifts with automatic approval flows.
AI forecasting is another powerful way organizations can make sure they have the right number of staff at the right time, protecting both the customer and agent experience.
Contributed by: Dana Shalev at NICE
Holistic Workforce Management Solutions

Start by splitting WFM into four areas: forecasting, scheduling, intraday management, and review.
First, consider forecasting and scheduling. WFM solutions harness hundreds of forecasting algorithms which operations can test to uncover the best fit for their complex hybrid-working, multichannel environment across "typical" workdays or special holidays by way of AI-driven "what if" scenarios.
These forecasting algorithms re-forecast continuously using the latest data to auto-fit schedules dynamically. For easier management, consider shift preferences, which agents enter via an app on their smartphones or desktops.
Planners can manually tweak forecasts and schedules, factoring in agent experience, skill set, and know-how.
Then, there is intraday management. WFM tools provide dashboards that present near real-time KPIs. These allow contact centres to make dynamic, data-driven decisions that meet fluctuating demand, for example contacting remote agents to offer overtime when demand increases suddenly.
Finally, dashboards help the review process, where managers reflect on staffing plans and learn lessons to increase forecast accuracy, schedule efficiency and employee engagement.
Conversational Analytics
Rising customer demand adds complexity to contact centre management. Hiring staff and onboarding them – especially in remote environments – is tricky.
One utilities CEO even said on national television recently that his company couldn't afford more agents. A statement that spurred viewer and customer fury.
Workforce management tools help combat the problem.
Yet stemming the flow of contacts and mining customer conversations comes down to the power of conversational analytics with three distinct benefits:
They quickly identify opportunities for customer self-service so that common topics can be added to a chatbot.
They rapidly uncover training opportunities to help increase first call resolution and reduce the number of times the customer has to call back.
Real-time capabilities facilitate intervention during a live call to put agents back on the right track.
Use these tools to spot repetitive issues, smooth friction points and empower agents to respond to more customers and more complex issues.
Contributed by: Jim Davies at Calabrio
Tools That Uncover Customer Needs

With the cost-of-living crisis not going anywhere anytime soon, it's important to look after not only your vulnerable customers but your employees too.
Being able to provide the best possible customer experience means understanding and delivering on what your frontline employees need to be productive, motivated and successful.
Equipping your contact centre agents and supervisors with the right technology can help remove the common gripes that cause frustration, such as reducing time-consuming admin tasks and automatically scoring interactions.
Investing in tools like conversation intelligence software can help capture all customer conversations across calls, chat, email, text, social and more, and through analytics, uncover insights that help support next-best agent guidance alerts, improve customer satisfaction and more, quickly and easily.
Contributed by: Frank Sherlock at CallMiner
Technology That Allows For Employee Flexibility

Providing contact centre agents with flexibility will be key in 2023.
Consider introducing shift-bidding within the contact centre to help facilitate this. Shift-bidding is based on identifying the appropriate number of shifts needed to deliver the best possible service to customers.
Based on this algorithm, shifts are then created and made available for agents to bid on.
A great way to introduce shift-bidding for smaller team groupings is through using a random number generator which chooses how likely employees are to get their first choice.
Failing to identify the right process for shift-bidding may lead to unequal shift allocation, causing employee dissatisfaction and high attrition levels.
Consider taking time out to review and help identify the right process that will work for your organization and your individual employees beforehand.
Contributed by: Mo Hassan at Business Systems
Communications and Management Technologies to Support the Hybrid Working Future

According to the latest 'Hybrid Working in the Contact Centre' Survey, conducted in Nov/Dec 2022, over half of contact centre professionals believe that over 50% of their frontline colleagues will be working part- or full-time from home by the end of 2023.
And when asked "What are the main issues you face with operating home-based teams?" the two most popular responses were Pastoral Care (mental health concerns, isolation worries) and Communicating Effectively.
Contact centres must prepare for the new world of hybrid work in 2023 with clear HR policies, contracts, and support strategies.
But they must also focus on the communications and management technologies necessary to bring diverse workforces together and help address issues of loneliness and health and wellbeing.
With good work–life balance such a key requirement in our new hybrid world, businesses must also provide the tools and processes necessary to deliver flexible working, including those that enable employees to (at least partially) self-select their own working hours.
Contributed by: Simon Hunter at Sensée
Professional, Certified Headsets
Professional headsets with powerful microphones that deliver clearer speech and background noise cancellation can improve customer satisfaction.
Devices that are certified for Microsoft Teams and Zoom also deliver the highest-quality audio and a consistent user experience.
Call centre headsets that provide critical data on audio quality and conversation performance can bring new levels of transparency to call centre operations.
In noisy, busy environments, it can be difficult for agents to understand if they are delivering great audio quality.
Data and real-time call insights that assess whether the background noise, microphone position and voice quality are good prior to a call can help to improve conversation quality and create the best customer experience.
Video Collaboration Solutions

Video is emerging as an effective way of improving communication and management in contact centres. With hybrid and remote working, video-conferencing plays a significant role in internal team collaboration, bringing distributed teams together and keeping agents and supervisors connected.
Remote working has led to a greater need for meeting equity, where everyone can participate and collaborate on an equal footing. Video-conferencing solutions with a 180-degree field of view keep everyone in the picture, so every participant can be seen and heard.
This makes meetings more inclusive. Supervisors can have more personal interaction and provide greater support for agents who are working from home.
Video can have a positive impact on employees' wellbeing and productivity levels; 54% feel they can collaborate more productively on video calls than audio calls.
And 62% of employees say they feel more included and present in meetings when everyone attending has their camera turned on, Jabra's research shows.
Contributed by: Nigel Dunn at Jabra
An Omnichannel Platform

When used correctly, technology provides a massive helping hand for contact centre leaders. For example, unified communication platforms allow you to achieve two key goals at once.
Firstly, your team members will use one, omnichannel platform to communicate with your clients, rather than juggling systems or being siloed to just one platform. This in turn allows for multiskilled agents and improved productivity.
This will then give your customers access to a larger group of advisors able to provide help and assistance, as your team could be free for calls and other interactions, such as webchat, SMS or email.
While this may not be possible for all organizations, the long-term benefits of this, such as improving customer experience (CX), should not be ignored.
Contributed by: Drew Naylor at MaxContact.
Unified Omnichannel Dashboards
Repetition quickly quashes efficiency, with customers repeating the same details and troubleshooting steps with a new agent, and agents themselves having to repeatedly input data into different systems.
Complete history and omnichannel functionalities in one place allow agents to pick up where the last interaction left off, enabling personalized service and more rapid resolution, thanks to the enhanced visibility.
This unified approach also simplifies supervisor tasks, as a complete view of agent performance is at their fingertips, making quality management and coaching more targeted.
Contributed by: Stuart Clarke at Odigo
AI Systems to Support Customers and Agents

AI underpins everything in the contact centre and beyond.
Historical data fed into AI models produces actionable insights to provide things like sentiment, whereby customer feedback is obtained to identify how they feel about a certain brand or product, allowing businesses to make necessary changes to ensure customer satisfaction and to also drive change in agent behaviours.
As AI captures and scores 100% of interactions, nothing will be missed (as can be the case with manual interpretation), making it simple for agents to positively impact their customer satisfaction outcome.
Agents receive in-the-moment coaching with embedded desktop guidance created from phrases spoken or omitted, customer satisfaction metrics and AI-driven soft-skill behaviours. AI even automates agent note-taking.
Contributed by: Andy Traba at NICE
Analytics and AI to Support Supervisors in Real Time
Contact centre supervisors have long played a crucial role in driving the customer experience (CX), training advisors and regularly supporting them with encouragement, feedback and immediate assistance.
The rise of hybrid working and remote contact centres presents new challenges as supervisors can't always physically see and hear how their agents are doing.
New CX analytics tools and software, powered by artificial intelligence with sentiment analysis, can address this and help supervisors to remain close to their teams.
Tone of voice is a powerful conveyor of sentiment and feeling, enabling supervisors to gauge agents' wellbeing or detect things like stress, fatigue or disengagement.
A real-time overview of performance is essential, and software and analytics tools help managers to assess the performance of their staff to determine who needs support and equally who deserves recognition.
Contributed by: Nigel Dunn at Jabra
Advanced Analytics
Contact centres have become data hubs, and those that would succeed in the years ahead must learn to leverage all the data available to them.
Any set of contact centre software solutions must make it easy to gather, organize, and evaluate all relevant data.
This means running analytics on every form of customer interaction via voice and text. It must encompass more, though – analytics that evaluate service across channels, desktop and mobile insights, and ones that allow you to predict customer behaviour and evaluate agent performance.
According to McKinsey and Company, businesses that mine and leverage their data reduce average handle time by as much as 40%, boost self-service containment by up to 20%, and lower employee costs by up to $5 million.
It's no wonder that 72% of CX professionals are seeing a jump in demand for deep data insights. Any set of contact centre software solutions must make it easy to gather, organize, and evaluate all relevant data.
Contributed by: Cyara
Natural Language Processing (NLP)
Natural language processing may not initially seem like a management tool, but as NLP 'translates' natural human language into information for automation or recording, not only are the applications wide, so are the benefits.
Speed and accuracy drive efficiency, so with more appropriately and properly integrated NLP working processes, performance benefits begin to stack up.
Qualification and routing are a prime example. By collecting details during qualification, both the routing strategy itself and the agent receiving the query are better informed.
However, for maximum benefits NLP needs to be tuned to the specific language of the organization, sector and customer.
This takes preparation and a little elbow grease so contact centres shouldn't expect magical changes on day one.
Contributed by: Stuart Clarke at Odigo
Gamification Systems

Gamification technology provides outstanding ROI due to the speed, accuracy and volume of learning and engagement that can be accomplished.
Call centre processes and compliance requires accuracy in application and reporting and a strict adherence to regulations; gamification is perfectly suited for this purpose.
Gamification training strategies in the contact centre can be specifically designed to make sure your agents are prepared to deal with escalations and complications that these new processes just cannot handle.
Your call centre omnichannel strategy combined with gamification technology and techniques can ensure your business has the capacity to blend and seamlessly integrate inbound/outbound messaging and strategies with dynamic scripting and what-if training.
Designing your training and continuing education to gamify will ensure your live agents, omnichannel, automation and AI technology platforms all sync up.
Contributed by: Kaye Rickards at Alvaria
Cloud Solutions
In many ways, successful cloud migration is a prerequisite to deploying the above technology solutions.
Without the cloud, it's incredibly difficult to access, aggregate, and analyse the relevant data. It's also impossible to manage a remote workforce. Fundamentally, the cloud is what makes managing the modern contact centre possible.
Cloud software solutions free the contact centre from the constraints of bricks-and-mortar and on-premises infrastructure. That means you can manage staff, customer service, and operations from anywhere and scale your business quickly and efficiently.
It also reduces your risk of service outages, simplifies software updates and releases, and makes it easier to keep systems secure and compliant.
Finally, the cloud helps break down silos between departments so that service, sales, marketing, and IT can communicate more effectively and work together to improve CX. This technology is essential for contact centre success going forward.
Contributed by: Cyara
A Scalable, Cloud-Native Platform

In this new digital era, it's crucial that brands become fluent in Customer Experience Interactions (CXi).
In order to achieve this, brands must have one scalable, cloud-native platform with a complete suite of best-of-breed solutions underpinned by AI.
It's about meeting the customer at every touchpoint, where and when they want, and delivering the right answer at the right time.
This approach takes you beyond the contact centre. Driven by AI intelligence, a unified platform can manage all interactions for consumers, agents and brands.
This knowledge includes things like what the customer does before or after dealing with agents in a contact centre. It's knowledge across the entire customer journey.
Easily, and seamlessly, managing a contact centre isn't impossible – all it takes is fully embracing digital, and empowering agents and customers in new and powerful ways.
Contributed by: Elizabeth Tobey at NICE
For more great insights and advice from our panel of experts, read these articles next: