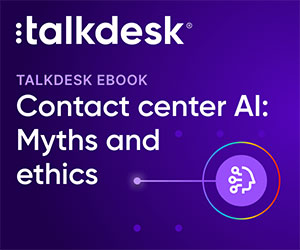 Mobi has selected Talkdesk as its contact centre solutions provider.
As the fastest-growing wireless provider in Hawaii, Mobi needed scalability for its contact centre to support its expansion plans
Talkdesk CX Cloud offers a solution built on microservices architecture to easily scale and grow with the company while supporting Mobi with a secure and stable platform backed by an available 100% uptime service level agreement (SLA).
Mobi will deploy Talkdesk to its contact centers in Hawaii, Canada and Mexico.
"Talkdesk's commitment to innovation and development philosophy stood out to us, making it clear that Talkdesk was the right partner to future-proof our customer service operations and enable us to pursue an aggressive growth and expansion plan," said Chi Nguyen, vice president of customer care, Mobi.
"The agility, flexibility and stability of Talkdesk's cloud contact centre allows us to remain ahead of our customers' needs in an easy-to-use and comprehensive solution."
Among the top priorities for Mobi in a new solutions provider was to gain valuable insight and visibility into its contact centre performance.
Robust Analytics & Insights from Talkdesk provides Mobi with real-time and historical metrics to leverage into actionable data to improve efficiency and reduce costs.
With customizable dashboards offering live views of performance against SLAs and key metrics, Mobi can easily identify areas for improvement to guide their team members and improve customer satisfaction.
"We are excited to be the customer service backbone of Mobi's growing operation with Talkdesk CX Cloud as the foundation for its outstanding customer experience," said Tiago Paiva, chief executive officer, Talkdesk.
"Today's forward-thinking enterprise organizations like Mobi are making customer experience a competitive advantage with Talkdesk and transforming their contact centers to keep pace with customer demand."
Talkdesk recently announced $143 million in Series C funding, increasing the company's valuation to more than $3 billion.
This new round of funding reflects both investor confidence in Talkdesk's business and the strategic role that superior customer experience plays among top global brands.
This news story has been re-published by kind permission of Talkdesk – View the original post