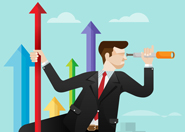 Genesys have announced the next generation of their Customer Experience Platform.
The new platform capabilities enable organisations to monitor multimodal omnichannel journeys and interactions that are personalised for their customers.
Omnichannel journey management combines omnichannel context (inclusive of voice), multimodality, orchestration, and journey lifecycle management to improve self and assisted service.
Organisations can engage and guide customers across their journeys, delivering consistent customer engagement with increased operational efficiencies.
This new platform acts as the "system of engagement" to work side-by-side with the installed CRM application(s) that acts as the "system of record," managing the customer record and operational business processes for customers.
New capabilities include:
Customer Journey Analytics and Monitoring, which provides visibility and insights into individual or multiple customer journeys for improved agent interactions and for monitoring and tuning of journeys.
Omnichannel Desktop, which provides agents and knowledge workers an integrated desktop from which to engage customers and to complete their related work items.
Personalised Multimodal Self and Assisted Service, which provides contextual and personalised multimodal self-service for each customer in websites, web apps, IVR apps or mobile apps.
Knowledge Management, which provides both agents and customers with proactive contextual knowledge in self-service or agent-assisted scenarios. The optimal knowledge is offered to customers on websites and during channel interactions and to agents engaged with customers.
Omnichannel Callback, which provides automated call-back from websites, IVR applications, or mobile web or native apps, allowing customers to receive guidance and support on their own schedule and choice of channel.
"The new omnichannel journey management capabilities available with the Customer Experience Platform set a new standard for customer engagement," said Paul Segre, CEO at Genesys.
For more information about Genesys, visit their website.
---