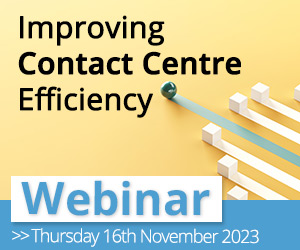 NICE inContact has announced that it is ramping up support for service and information centres across the entire COVID-19 vaccine supply chain with its CXone cloud platform.
The vaccine supply chain comprises three main critical stakeholders: vaccine manufacturers, federal and state agencies responsible for distribution, and healthcare providers that are administering the vaccine.
As governments around the globe are working diligently to build and scale this supply chain, NICE CXone plays a critical role in eliminating bottlenecks, ensuring a smooth process and guaranteeing flawless and clear communication throughout.
Organizations are now working to quickly supply and administer tens of millions of doses worldwide to help end the devastating pandemic. They are moving quicker than ever before to produce, distribute and communicate about the vaccine and need a reliable platform to allow them to be successful.
For example, two of the leading approved vaccine manufacturers are now using CXone, dozens of state and government agencies are ramping up their capacity with CXone to prepare for increases in demand and numerous healthcare providers and pharmacies are already relying on CXone to serve their patients and customers.
"This is a historic moment, and contact centres play a critical role in efficiently distributing and building trust in the COVID-19 vaccine," said Paul Jarman, NICE inContact CEO.
"As the vaccine rollout unfolds, information and service centres across the pharmaceutical industry, health departments, government agencies, distribution companies and pharmacies need to quickly ramp up customer service as needed."
"CXone equips all of them with innovative cloud technology that drives flexibility, reliability and agility in the face of such a grand-scale effort."
Given the high stakes, now more than ever, extreme agility, scalability and speed to turn-up is crucial for the information and service centres of all the parties involved in distributing, administering, and monitoring the vaccine rollout.
To provide the required extreme agility, CXone customer experience cloud provides rapid deployment on a scalable, secure and reliable platform to support agencies that are serving on the front line in the fight against this global pandemic.
Contact centre agents can efficiently respond to inbound enquiries about the vaccine as well as proactively push information to citizens via SMS or digital messaging.
Furthermore, the increased adoption of the CXone digital self-service and chatbot technologies acts as a force multiplier, scaling and simplifying service in light of the sharp increase in volumes.
For more information about NICE inContact CXone, visit: www.niceincontact.com