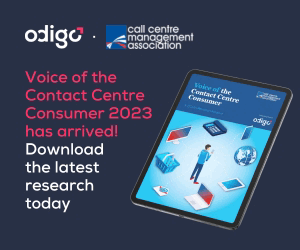 Look after the pennies and the pounds will look after themselves. At a time of concern over the UK cost of living crisis, banking customers need accurate real-time advice about their money to make informed decisions.
Maybe it's vulnerability support for managing financial commitments and budgeting or specialised investment advice. Whenever customers place their trust in their bank they deserve accurate personalised support.
Deliver Exceptional Service and Improve ROI with a Workspace App for MS Teams
Between 2019 and 2023 branches have been closing at a considerable rate, and they look set to continue with HSBC planning 114 closures in 2023.
The result is an increasing need for efficient internal communication within traditional high-street banks to maintain service standards and compete with Fintech companies.
In any modern bank however, there are now numerous factors that can disrupt or create disjointed experiences: hybrid working, multiple branches and contact centres, and networks of external experts. Despite this, customers need consistent accurate advice.
Therefore, in an age of 'as-a-service' platforms, to unify teams through internal communication, regardless of location, many organisations are turning to unified communication (UC) tools, including enterprise telephony from a UCaaS provider.
Managing costs is a concern for banks, not just their customers, and maximising ROI on software investments is important.
Odigo's Workspace app for MS Teams makes it possible for experts who don't work in the contact centre to use enterprise telephony for customer interactions. The Workspace app equips their day-to-day Teams platform with a complete set of basic call functions.
Customer calls may not be a major part of their role, but they can provide valuable specialised support. Most experts simply don't need a complete contact centre software license, and as customer calls go through Direct Routing using Teams, it eliminates classical PSTN (public switched telephone network) costs and ensures quality of service.
By integrating such features into an organisation's UCaaS platform customers become the focus of a unified effort to resolve queries quickly and accurately. To better illustrate how this works let's look at a banking use case.
Empowering Experts with Odigo's Workspace App for MS Teams
Valerie is a banking advisor specialising in investment products. Most of the time she works using Microsoft Teams to communicate with her colleagues and attend meetings.
A few hours a week, however, as part of her job, she takes calls from customers with specialised queries concerning their investments. These queries are often too specific or technical for a contact centre agent.
This means that although not a contact centre agent herself, Valerie still needs to be able to manage calls effectively. Thanks to the Workspace App for MS Teams she has the set of features she needs within her primary working platform.
The Odigo Workspace is a voice application published in Windows Apps allowing experts, like Valerie, to receive incoming calls easily in parallel with their usual business activity.
As Valerie is familiar with her Teams interface and finds it easy and intuitive to use, providing extra functionality in the same platform is a clear advantage. The app doesn't require any configuration and is designed with user experience in mind. Valerie gains a complete set of basic voice features which she can use straight away without additional training.
An Intuitive App for MS Teams to Promote Seamless Journeys
Today after working for a few hours, Valerie logs into her Workspace app to take incoming calls. She activates status synchronisation on the Odigo app and is now visible as available to take calls. According to this availability and her defined skill set, calls can be routed to her directly from the IVR or transferred from a contact centre agent.
Michael, a bank customer, calls to ask a specific question about an investment product. Due to the nature of his query, Valerie's skill set and availability, his call is routed directly to her.
When Valerie takes his call using the Workspace app it triggers an automatic status update in the app and in Teams. In this way, her status is automatically updated to busy, and she can focus on the task at hand without interruption from simultaneous calls or colleague requests.
After accepting Michael's call Valerie has access to valuable information such as the customer call intent selected on the IVR, his phone number, file number and how long Michael has had to wait in the queue.
Valerie handles all of Michael's questions about his portfolio, however, his case is best handled with a follow-up in a week's time.
The Workspace app for MS Teams allows Valerie to easily program a call-back, in one week, at a predefined time, with a similarly skilled expert.
She leaves a detailed comment on Michael's portfolio and a brief based on today's call, in case it's handled by a colleague rather than herself. Valerie schedules the call-back, hangs up and sends an SMS to Michael confirming the call-back details, all from the Workspace app.
Involving Everyone in the Drive for Customer Satisfaction
The Workspace app for MS Teams allows experts from outside the contact centre to create a profile and receive calls that match their skill set.
In fact, Valerie also supports VIP customers by answering calls and resolving queries. After Michael's call, she gets a second call from Stephanie, one such VIP client. Stephanie has questions related to her portfolio as well as her insurance.
Valerie confidently handles the first part of the query and then offers to transfer Stephanie to an insurance expert. The MS Teams connector allows her to select an available expert directly from the app and transfer Stephanie's call confident that it will be answered.
This means that simply by managing her skills and status Valerie can use her expertise to best effect supporting customers, and even make herself available to help her colleagues when managing large contact spikes.
Odigo's Workspace App for MS Teams Makes Everyone a Brand Ambassador
By taking the guesswork out of teamwork experts and contact centre agents can collaborate on customer calls and cases. Status synchronisation paves the way for first call resolution, reducing handling time, minimising multiple transfers and making selecting an available expert easy.
The Workspace app for MS Teams puts experts in control of their calls with incoming call, outbound SMS, call-back scheduling and call transfer capabilities. It enhances customer experiences without introducing additional complexity and offers a better ROI for businesses.
Cloud-based solutions have multiple benefits for banking contact centres. Legacy technology and myths about migration could be limiting the quality of your customer experiences.
This blog post has been re-published by kind permission of Odigo – View the
Original Article
For more information about Odigo - visit the
Odigo Website