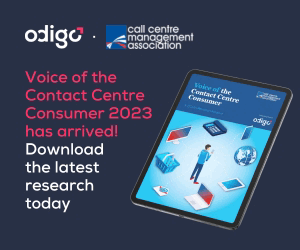 The UK is facing challenging times economically, only narrowly avoiding going into recession at the end of 2022.
This applies pressure to the insurance industry in 2023. Cost optimisation becomes more critical, and as Simon Laird, Global Head of Insurance at RPC says: "Recessions normally mean more claims against professional advisers."
Streamlined experiences and accurate advice promote customer loyalty and help protect insurers from errors and omissions. Discover the role a Microsoft Teams connector can play in achieving this.
Tackling Business Challenges with a Microsoft Teams Connector
With the rise of cloud-based 'as-a-service' platforms, some insurers have equipped their organisation with unified communication (UC) tools including enterprise telephony from a Unified Communications as a Service (UCaaS) provider.
UCaaS is used for internal collaboration to enhance knowledge sharing and teamwork. It has several communication functions including meetings, messaging and telephony.
As a result, it becomes possible to reduce costs by using enterprise telephony as contact centre telephony rather than investing in an additional telephony solution for customer interactions.
Optimising ROI in this way can also potentially remove PSTN (public switched telephone network) costs, guarantee voice quality and provide additional features.
Case or query continuity can also be a pain point for both insurers and customers. Repetition, interruptions and delays can potentially introduce errors, frustration and dissatisfaction for all parties.
Using Odigo's Microsoft Teams Connector enhances call management, using a single familiar phone system on the agent console puts them in control of every conversation. Let's look more closely at what this means in practice.
Improving Agent Experience: an Insurance Use Case
Jake is a contact centre agent. Every day he uses two solutions: Microsoft Teams for internal collaboration and telephony and Odigo's console to handle customer omnichannel interactions, including calls.
Jake can manage calls directly from the Odigo console through a Teams pop-up, eliminating the need for an additional softphone installation. This single interface and familiar Teams phone system keep working processes simple.
Jake starts each day by securely logging into the Odigo console to answer customer interactions. Today, after working for a few hours on his console, Jake needs to attend an internal meeting via MS Teams which automatically changes his Teams status to busy.
Thanks to the Microsoft Teams connector his status is synchronised across both platforms, in Teams and on his Odigo console. As a result, the routing engine does not direct any incoming calls to him and he can focus on his internal company meeting without having to manually change his Odigo console status or log off.
After the meeting, the automatic synchronisation switches Jake's status back to available and he returns to taking incoming customer calls.
This simplicity eliminates small steps in the working process that if forgotten could disrupt meetings, reduce productivity or even lead to dropped calls when an agent is routed a call they can't answer.
The Microsoft Teams Connector Makes Expert Support Simple
Later that day, Emily, a customer of the insurer, calls with a query about a weather-related claim. Jake takes her call directly from the Teams pop-up in his console.
This allows him to manage the communication and access all the console features including Emily's customer card. No screen switching or searching for claim information is required.
During the call, Jake needs assistance from an expert to answer Emily's query. He decides the best course of action is to reach out to a weather claims expert outside of the contact centre who also uses Microsoft Teams and transfer the call to them.
Jake can check directly on the Odigo console, which experts are available on the Active Directory, based on predefined settings. He successfully transfers Emily's call.
In this way the Microsoft Teams connector ensures smooth transfer and, thanks to real-time status updates, means that Emily's call will be answered.
Visibility on expert availability can help reduce hold periods and multiple transfers when agents need to forward customer queries onto experts.
As a consequence, it's also possible to reduce average handling time. In addition, simplified escalation to a skilled specialist maximises first call resolution and customer satisfaction.
The annual complaints data and insights by the Financial Ombudsman Service for 2021-2022 recorded 38,496 new complaints against insurers, with a 28% uphold rate.
Clear, accurate communication and recording at all stages of the insurance process is key to reducing the number of complaints. Odigo's Microsoft Teams connector helps break down barriers between the contact centre and other departments, improving communication, knowledge sharing and customer experiences.
Odigo's Microsoft Teams Connector Improves Agent Experience and Customer Satisfaction
As is many sectors insurers want a loyal customer base and this comes from having industry-leading customer experiences and a great brand reputation.
Using Odigo's Microsoft Teams connector not only boosts agent experience and productivity, it also makes call handling and reaching out to internal experts easy. The result? Cost optimisation, KPI improvements and customer satisfaction thanks to smooth query progression and accurate answers.
Look out for our follow-up blog which looks at the use case for Odigo's Microsoft Teams Workspace app. Find out how this is an ideal solution for experts outside the contact centre who take calls but don't need a full set of agent features.
CCaaS solutions also offer plenty of other benefits to insurers, including harnessing data and automation.
This blog post has been re-published by kind permission of Odigo – View the
Original Article
For more information about Odigo - visit the
Odigo Website