Webinar Date
- Tuesday 2nd April 2019 at 13:00pm UK time
Click here to register
Some view chatbots as the future of contact centre interactions while others view them as just another self-service option. But where does the hype end and reality begin?
In this webinar, we will discuss how you can use this form of Artificial Intelligence (AI) to improve customer satisfaction, while we also alert you to the common implementation mistakes that many organisations make.
And as it will be an interactive webinar, you will also have the opportunity to share tips and ask questions of the audience and other attendees. We run an interactive chat room in parallel with the webinar.
Panellists

Neil Martin
The First Word

Guest speaker
to be confirmed

Rachael Boynton
Call Centre Helper
Topics to be discussed
The future of the contact centre
Practical implementation of AI
Self-service
When and when not to use chatbots
Chatbot mistakes to avoid
Top tips from the audience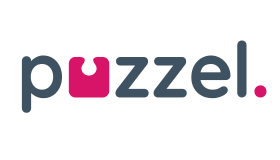 This webinar is brought to you by Call Centre Helper and is sponsored by Puzzel.
You won't want to miss this exciting webinar.


Click here to register
This webinar is held at 13:00pm UK time, 14:00pm in Paris, 14:00pm in South Africa and 8:00am in New York. A replay facility will also be available.
If you are attending one of our webinars for the first time, we suggest you arrive 10 minutes early to allow for the software to download successfully.
---