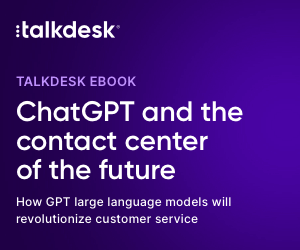 Filipa Silva at Talkdesk explains how to achieve the best business results by optimizing the average hold time.
Placing calls on hold is a routine action in contact centres, but is often a result of agents not having all the answers they need. Average hold time is an important contact centre KPI that is directly related to operational efficiency and agent effectiveness, and is crucial for improving customer experience.
What Is Average Hold Time?
Average hold time is the measure of time customers were put on hold during a call with an agent. Agents usually put calls on hold to find additional information or to transfer the call to a more suitable agent.
Average Hold Time =
# Total Time Inbound Calls Were on Hold
# Total Inbound Answered Calls (in seconds)
Average hold time is part of another metric—average handle time (AHT). A high average hold time has a negative impact on AHT and overall contact centre efficiency. In contrast to average talk time (ATT), the average hold time should be as short as possible, with no negative impact on the customer experience.
What Does a High Average Hold Time Mean for Your Contact Centre?
The main causes for putting a customer on hold are:
Transferring the call to a more suitable agent or department.
Searching for information or tools, such as CRMs or knowledge bases.
Asking other agents for help.
4 Ways to Optimize Average Hold Time
Decreasing average hold time can reduce a contact centre's cost per contact by reducing the amount of time agents spend on each call. Lowering this metric enables the same number of agents to handle a greater number of calls.
Similarly to 'call wrap-up time', average hold time should be assessed when the business goal is to lower the average handle time (AHT) without hurting the customer experience.
1. Provide Answers Quickly and Correctly With AI-Powered Tools
Timely information delivery is the key to driving faster, frictionless conversations. With the rise of work-from-home and loss of over-the-shoulder management or colleague support, the ability to answer customer queries quickly and correctly becomes more challenging. Agents can find it difficult to navigate different systems and tools.
However, assistive technology provides agents with contextual, customer-specific information in real time, saving agents from time-consuming data retrieval across scattered sources. Automating the delivery of information within the call application also helps agents provide faster, more accurate answers using AI in-call analysis.
By providing agents with a user-friendly solution that automates research, they are less likely to require assistance or transfer calls when working remotely.
Additionally, assistive technology reduces hold time by systematically recognizing and entering all critical aspects of an interaction into the conversation notes, automating the pre-call, on-call and post-call work and allowing in-app automations to perform tasks and capture customer information inside any integrated application.
2. Help Your Agents (and Customers) Help Themselves With an Intelligent Knowledge Base
An agent can't know everything by heart, and in an ever-changing business with new products, promotions and issues, it is more challenging to stay informed. Contact centres have been using knowledge bases as an informational tool, but they tend to be slow, not search-friendly, and need to be continually reviewed and updated.
However, with an AI-powered knowledge base, business information can be intelligently and readily available, enabling agents to access the right answers as quickly as possible. AI-powered knowledge bases help contact centre's empower every agent to provide a world-class customer experience.
At the same time, it can be applied in a customer-facing portal to promote customer self-service. By using AI to automatically rank and present the most relevant articles based on past interaction history and conversation context, you can help both agents and customers find the information they need.
Moreover, it promotes smoother content navigation, keeping agents from placing customers on hold.
As an added benefit, AI-based recommendations will help you optimize your knowledge base articles faster, making it easier to update and review content.
3. Increase First Call Resolution With Intelligent Call Routing
Intelligent call routing allows you to direct customers to the most skilled agent, reducing the need for call transfers and, consequently, reducing average hold times.
Instead of delivering a call to the first agent available, who may not be suitable to resolve a specific issue, a skills-based routing implementation ensures the call is sent to the best-skilled available agent. If this is a repeat call, applying a historical-based routing guarantees that the same agent answers the call, providing a seamless experience to the customer.
Both options reduce the average hold time by diminishing the need for transfers while improving first call resolution (FCR).
4. Identify the Root Causes for Long Hold Times by Listening to Every Interaction
Finally, hold time is inherently correlated with agents' proficiency on certain topics and will change from agent to agent based on their own strengths and weaknesses. In this case, you should be able to identify which topics are causing longer hold times and which agents need support.
An AI-powered speech analytics tool identifies the key issues that lead to calls being put on hold and allows you to assess where improvements need to be made.
Additionally, embedding comprehensive call insights and best practices enriches your training materials and, at the same time, recognizes your best-performing agents. You can also add gamification options to further engage your agents and motivate them to reach their assigned goals.
Benchmark Average Talk Time and Other Contact Centre Metrics
Average hold time is an interesting metric to identify CX gaps in the contact centre, helping you pinpoint improvements to lower average call handle times.
It also might be helpful to compare your AHT and ATT against the competitors. It allows you to see where you stand against your peers and compare key metrics to recognize trends, fix pitfalls, and uncover opportunities to improve customer experience.
This blog post has been re-published by kind permission of Talkdesk – View the
Original Article
For more information about Talkdesk - visit the
Talkdesk Website