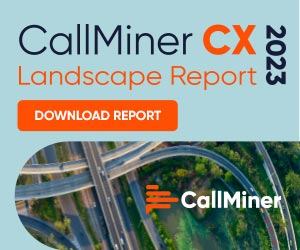 Carolyn Blunt of Ember Real Results shares a model for improving contact centre morale, which she calls "The 3Cs", and discusses how you can use this model to boost employee happiness in the contact centre.

In her presentation, Carolyn also talks about the impact of the COVID-19 outbreak on the contact centre industry and how you can help boost the morale of your remote agents in these uncertain times.
To listen to the podcast directly from this web page, just hit the play button below:
The Contact Centre Podcast – Episode 26:
How To Improve Contact Centre Morale
This podcast was made possible by our sponsor CallMiner. To find out more about CallMiner's contact centre solutions, visit their website
To watch the full recording of the webinar that this podcast has been sourced from, click here.
Podcast Time Stamps
2:35 – The Impact of Low Morale
3:46 – Keeping Close Contact With Your Team
10:23 – The Keys to Great Contact Centre Coaching
15:10 – "Couragement" – A New Way of Working