Boosting morale is easier said than done. Here are 11 creative tips to improve morale and provide an excellent working environment.
1. Food Motivates People
When working long shifts, it is vital that your workers remain well fed, watered and entertained, in order to maintain a positive mindset that can only benefit their customer service approach. This way, you, as well as each call centre manager, can also feel more assured of the well-being of your staff.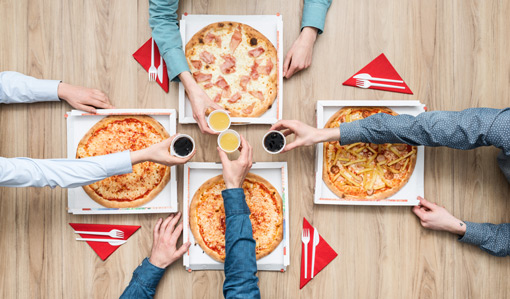 MOO, the highly successful online stationery provider, very much abide by this principle. They provide their agents with a simple assortment of free fruit, cereal, toast and drink, as well as offering a weekly on-the-house lunch, which is used as an incentive for employees to keep up their high standards of work.
Find some fun ideas to raise morale in the remote contact centre by reading our article: 15 Great Ideas to Make Remote Working Fun
2. Reward and Celebrate
Having reward systems in place can provide motivation for an agent to improve their personal performance. Whether agents nominate one another for a certain prize or internal quality reviews dictate that someone in particular should receive a prize for their work efforts, extra levels of motivation are almost guaranteed.
Also, increasing creativity when it comes to prize-giving can be reflected in agent enthusiasm. So remember, one size does not fit all, and make sure that you tailor rewards to the individual.
3. Ask for Solutions!
If you listen to agent feedback and then act on it, you will ensure agents feel more engaged. Whilst creating engagement surveys and having regular catch-ups will allow the team to understand that you are permanently committed to improving their work environment, you must implement a solution culture.
Shona, one of our readers, notes that "managers account for 70% variance in employee engagement… so it's crucial to have their buy-in," so encourage agents to come to you, as their manager, with both solutions and problems and engage your agents.
4. Focus on the Progression Pathway
As the general age of call centre workers remains quite young, it is important for you to create a visible route for progression, which can be used as a motivational tool.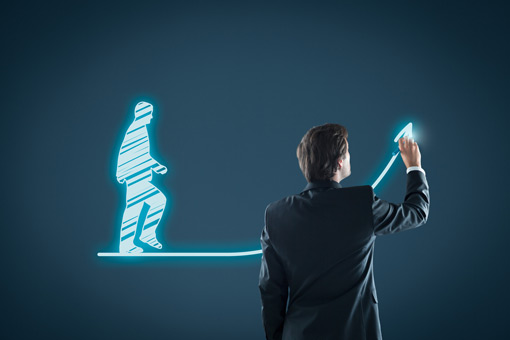 If the agent is aware of future opportunities where they can take more managerial responsibilities, earn more money and take more of a leadership position, they are likely to maintain enthusiasm in their current agent role. This enthusiasm, which stems from eagerness to fulfil such a position, is likely to increase their productivity and will likely increase their passion for the role.
5. Fix the Feedback Loop
Listening is always time well spent! By listening to agents' feedback, perhaps through social media, Q&A sessions or a think tank that considers process improvement ideas, you can make agents feel that they have a voice in company decisions. In doing so, you are promoting a collaborative culture that shows that your company has an understanding of the difficulties of being a call centre agent, and that you are committed to refining their workplace.
Fran Corke, OVO Energy's Service Quality Manager, recommends creating a community page which engages agents with the wider employee population and maintains the feedback loop.
6. Nurture Agent Creativity
The daily routine of a call centre agent can be quite repetitive, so rejuvenating agents' minds by fostering each individual's creativity is a great way to boost their morale. A good way of doing this is to involve agents in extra-curricular activities. Such activities may include calligraphy, textiles and creating video pieces.
The video approach has before been proven to be effective for Dan Moross, Director of Online Experience at MOO. The London-based company has agents work with their in-house creative team to produce and post videos to social media.
7. Change the Name of Your Staff from Agents
Is there a title that agents would be more motivated by?
Richard Kenny, Head of Global Marketing at Plantronics, suggests that as a call centre director or manager, it is up you to ponder upon a job title that greater reflects the efforts of your frontline workers. Whether it revolves around terminology such as detectives or specialists, or simply being part of a named "team", it is your decision.
However, you should configure a job title that you think your workers would wear with pride and that will boost their morale.
8. A Personalised Thank You
Saying thank you may sound obvious and perceived as simply common courtesy, but everybody always appreciates it. Emma shared a recommendation to our community page that suggested "introducing a 'caught you doing something great' (initiative) for managers to give our quick instant thanks."
Also, if you tailor a thank you to the recipient's character that may further boost morale. For instance, if the individual hates being the focus of attention, a quiet thank you would be enough for them, whilst others would appreciate a big round of applause.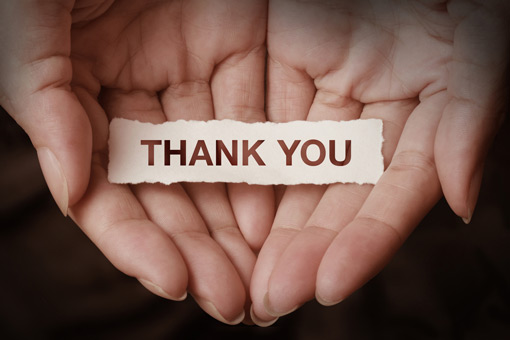 9. Motivate with Memories
When your call centre agents engage in social activities, such as work nights, charity drives and trips, work-related activities start to lay down positive and sentimental memories, which boosts morale.
To achieve the necessary team spirit that helps to create such memories, Fran from OVO Energy advises that you should first try simple activities like quizzes or giving extra break-time, which can be created on even the lowest budget.
10. Have the Right Tools for the Job
If you provide your call centre agents with all the relevant technology that is needed to succeed in their position, it is likely to eliminate much of the frustration that comes with trying to answer a customer's query.
So test out some new equipment and, if confusion remains, give your agents the opportunity to think creatively and make their own decisions on how to deal with a customer, rather than sticking rigidly to a senseless process. This will establish that you have faith in your agents.
11. Consider Community Charities
By giving something back to your local community, your achievements in the place your staff are likely to call home will be recognised and appreciated by your employees.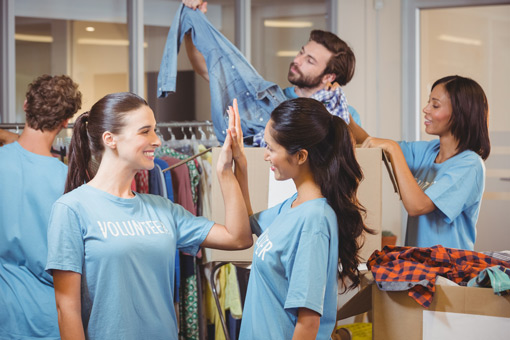 "We get our staff to go to homeless shelters, children's hospitals and nursing homes. This lets our staff give back and helps the community know we are there for them." – Thanks to Jasmine
You could also orchestrate a charity drive that will again be acknowledged by your staff and will involve them, so that positive memories can be formed.
For more on building morale and motivation in the contact centre, read article: