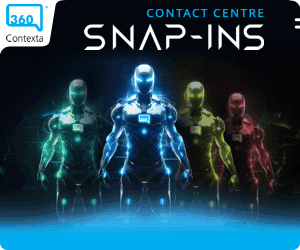 Contact centre leaders have always been under pressure to listen, adapt and respond to customers to grow their business and retain their customers.
Today, events have accelerated and businesses are struggling to keep apace of constantly changing customer needs, choices and behaviours.
Listening, adapting and responding to customer expectations is highly challenging for many contact centres as they strive for Customer Experience (CX) excellence and precious Net Promotor Scores (NPS).
Voice of the Customer (VoC) programmes are still at the heart of understanding customers, and customer surveys are the backbone of capturing customers' needs and feedback for customer service organisations.
However, many companies are experiencing the law of diminishing returns as customers hit survey saturation point. The knock-on effect is a lower survey feedback response that impacts insights into customer needs and experiences.
Innovative leaders are therefore looking to the latest technology to offer new products and solutions that expand their VoC programmes and give them deeper real-time insights.
This is where agnostic AI speech analytics has come into its own and is set to grow by 60 per cent among companies with VoC programmes in 2025. Capturing indirect and inferred customer data throughout the customer journey provides the most accurate customer insights.
It helps leaders to gain greater understanding from every customer conversation – whether human or automated – and uncovers deeper business insights and identifies failure demand across communications channels.
Speech analytics mines unstructured data and discovers the nuances of conversations through all channels and across tens of thousands of records in seconds.
It helps leaders to develop relevant customer-focused strategies and support customer-related decisions. It brings trends and patterns within the business to the surface and uncovers customer behaviours.
When speech analytics is rolled out across the whole of the business, it helps the lines of business answer some of their most pressing questions.
For example, within business transformation, speech analytics will pinpoint where implementing automation will be most effective. It will integrate conversational and transitional data for deeper insights and understanding.
Combined speech analytics and quality management allows operations managers to understand and improve business service levels, identify and fix broken processes, and set and manage business KPIs.
In summary, incorporating speech analytics into the VoC programme provides organisations with the ability to analyse every conversation, detect more insights, reduce costs, identify churn and provide a more in-depth understanding of the end-to-end customer journey.
For more information about Contexta360 - visit the
Contexta360 Website