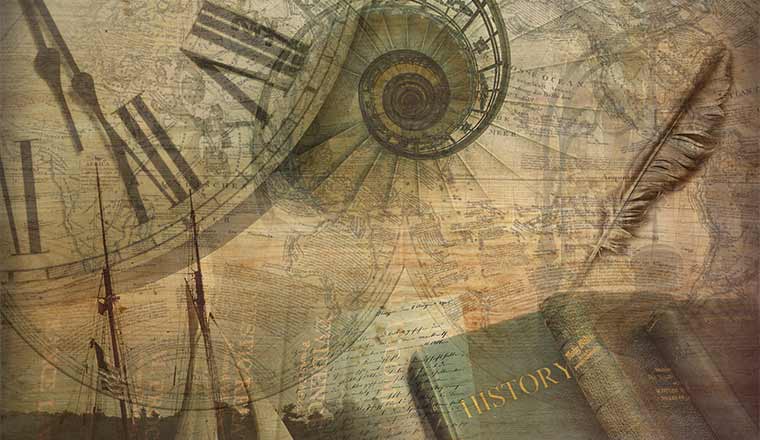 Imagine if you went to work every day in a horse and cart.
Apart from your colleagues thinking you had lost the plot, think of all the time you would have to spend in preparation, the hours it would add to your journey, not to mention the parking problems.
In fact, the only real benefit would be some top-grade fertiliser for your garden. Yet every single day, professionals in contact centre sectors across the world use the equivalent of a horse and cart to manage one of the contact centre's key processes – quality monitoring.
It seems unfathomable in this day and age, with the benefits of the very latest technology readily at our disposal, that people are still using spreadsheets.
Slow, time-consuming, unpredictable, prone to mistakes and damaging to the overall customer experience; the sad truth is that spreadsheets have had their day.
Yet many organisations are still relying on them to manage a process that is absolutely crucial to delivering a superior CX.
Unfortunately, if you are the one tasked with managing your organisation's quality process using spreadsheets, then any problems they incur become your problems, and any failings reflect directly on you and your abilities.
How to elevate the quality process and improve your career prospects with a single decision
If your organisation is still using spreadsheets to monitor quality, it's time you upgraded its processes and invested in a solution worthy of a 21st-century operation.
Easier said than done.
The probability is that your existing contact centre quality assurance process is legacy. This company horse and cart has simply been passed from stakeholder to stakeholder over the years, and as a result is firmly mired in the organisation's operational psyche.
This can lead to a whole string of automatic rebuttals such as: "That's the way it's always been done", "If it ain't broke don't fix it", not to mention the perennial: "We don't have the budget at the moment".
To help you underline the positive and counter the negative, below are all the arguments you need in order to convince the most intransigent of senior management that it's time for change.
1. The problem with spreadsheets (and there are many)
Anyone who thinks that spreadsheets do a great job is living in the past and probably isn't aware just how detrimental they are to the quality process.
The continuing reliance on a process that hasn't fundamentally changed in decades is directly responsible for the following issues:
Inadequate reporting that's either difficult to understand or misses key detail
Delayed feedback leading to a loss of context and learning opportunities
The need for further manipulation before they can be understood by agents
Make no mistake, using spreadsheets to manage contact centre quality is history.
2. The benefits of upgrading to EvaluAgent Quality
EvaluAgent Quality is a cloud-based, dedicated contact centre quality monitoring platform that will literally transform the process.
Below is a list of the features that EvaluAgent Quality will immediately bring to the organisation, empowering you to:
Create bespoke scorecards or use our best-practice library – Accurately score performance across every channel, enabling you to deliver a clear and complete picture of quality throughout a department or organisation.
Produce advanced operational reports – With EvaluAgent Quality, you can produce detailed operational reports that everyone can understand and act on.
Quickly review agent performance – Intuitive dashboards and reporting allows team leaders and quality analysts to monitor agent performance and deliver real-time feedback to the front-line.
Monitor compliance and regulatory requirements – Instantly identify and resolve compliance breaches, prioritised by risk.
3. Aren't we always being encouraged to work smarter not harder?
As a result of the combination of all the features listed above, you can now get a clear picture of quality right across your contact centre and use it to drive agent performance
You can now evaluate interactions in a way that reveals how your agents are really performing across every channel, identifies opportunities for improvement, and coaches agents with both customer and compliance in mind.
Whether it's measuring quality to meet regulatory compliance or simply to ensure customers receive the best possible service, EvaluAgent Quality will provide everything you need.
And for added peace of mind, ongoing consultancy and coaching expertise is included, so you can ensure you're measuring and improving the things that really matter.
All from a single, intuitive platform and all without having to refer to a spreadsheet ever again.
4. Here's the pitch to the holders of the purse strings
EvaluAgent Quality saves time and money, helps agents to learn and improve. It frees people up to focus on more important issues and responsibilities. It provides an easy-to-understand, universal view of quality and ultimately improves your customers' experience.
After all, what member of senior management doesn't want to reduce contact centre costs?
5. Listen to what the contact centre sector has to say
Don't take our word for it, listen to the words of one of our many satisfied clients:
"EvaluAgent has taken out the labour-intensive processes involved in quality monitoring and injected an interactive, responsive and informative solution that allows us to face challenges head on." ~Sarah Uddin, Customer Services Manager, MHS Homes
(For more glowing reports on how EvaluAgent has revolutionised the processes for numerous contact centres, click here.)
6. Still not convinced? Then get a demo
Often the best way to experience the benefits of any product is through a demonstration, so simply click here to arrange a free personal walkthrough of EvaluAgent from one of the team.
There's no hard-sell and no commitment, just a personalised one-to-one online demo that will help everyone to see, first hand, just how EvaluAgent Quality will revolutionise your organisation's quality process.
It's a win–win scenario
The fact is that in the near future, no self-respecting contact centre will be using spreadsheets.
In one trailblazing move, EvaluAgent Quality can elevate your organisation's quality monitoring to new levels of efficiency and help lift your career prospects to greater heights.
Sooner or later, your organisation will see the light and update its quality monitoring process to a faster, more efficient, more effective alternative.
Make sure the spotlight falls on you.
This news story has been re-published by kind permission of EvaluAgent – View the original post
To find out more about EvaluAgent, visit their website.
---