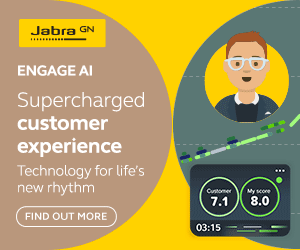 Throughout May 2019, Call Centre Helper readers were invited to take part in a "How Contact Centres Are Delivering Exceptional Customer Service" survey.
The aim of the survey was to capture a snapshot view of exactly what contact centres are doing to meet the ever-increasing demands of the modern customer.
The report covers a number of different industry-related topics, to get the greatest possible insight into the industry today, so you can benchmark your contact centre against others.
Is Your Contact Centre Delivering Exceptional Customer Service? (2019): A Call Centre Helper Research Paper sponsored by Jabra, Natterbox, NICE inContact, and Serenova.
Related Research
To download the full copies of our 'Is Your Contact Centre Delivering Exceptional Customer Service?' survey reports follow the links below:
You can also download the full copies of our 'What Contact Centres Are Doing Right Now' survey reports by following the links below:
For more great information check out our other Contact Centre Research