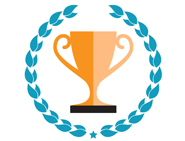 Sabio has been presented with a Technical Excellence Award.
The customer contact specialist was presented with the Technical Excellence Award at the Avaya Annual Partner Event 2015 in London.
The award recognises the achievement of combining Avaya Customer Engagement Solutions with a hosted model to create Sabio OnDemand 'powered by Avaya'.
The solution is a cloud-enabled hosted service offering that provides organisations of all sizes with increased flexibility in terms of deployment and payment models, as well as the ability to scale customer engagement services up and down according to demand levels.
The services also take advantage of the company's international virtual cloud-based hosting capability and contact centre expertise to deliver best-practice customer contact technologies.
"This award caps another record year for Sabio, and also reflects all aspects of our long-term Avaya relationship since our first Platinum accreditation in 2004," said Adam Faulkner, Director at Sabio. "Whether it's Sales, Services or Technology, we engage with Avaya at every level, and it's the strength of this relationship that ensures that we remain ideally placed to help our customers make the most of Avaya's evolving portfolio of contact centre and unified communications solutions."
For more information about Sabio, visit their website.
---