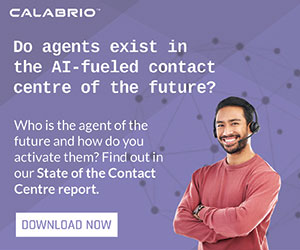 Our annual Calabrio Customer Connect (C3) event has wrapped, and we are still feeling the buzz of excitement.
For us, C3 is not only a time to share our vision for the future, but to hear the business challenges our customers are trying to solve and which best practices they are using to get the insights they need.
This year's theme was "Power Up," and little did we know how fitting this theme would be, after Hurricane Ian changed course.
We chose the theme of "Power Up" to represent being back in person with our customers and partners after two years of virtual events.
To be in the same room again with all of you was truly special and a reminder that we were able to transform the "Power Up" mindset into an inspirational rallying cry for the industry.
Ensuring Safety and Offering Additional Engagement
Overall, I'm incredibly proud and impressed with how our team rallied to ensure that not only were our customers' needs met, but that we also saw this as an opportunity to offer further training and networking opportunities. Since the weather postponed travel, our team added a half day to the conference.
This included an afternoon of networking round tables as well as an "Ask the Executives" Panel. These additional learning opportunities were a big hit, and we loved all the feedback from our customers about them.
This also demonstrated that even in the face of an unexpected hurricane, we were able to find a way to pivot and create an opportunity for further engagement.
Top 10 Takeaways From the Calabrio Customer Connect
We covered a lot of ground, met some wonderful people, and heard from our incredible customers, partners, and industry experts about how Calabrio is helping them catalyse growth.
We are so grateful to every person who planned and attended the event because it was the collective ideas and effort that made C3 worthwhile.
Choosing only ten takeaways from this year's Calabrio Customer Connect was challenging, but we have narrowed it down to these key moments:
1. The Digital Transformation of the Contact Centre Is Still Happening
The modern contact centre has radically changed within the last few years, with a surge of companies switching to cloud services. This digital transformation isn't slowing down, and as leaders, we need to keep stretching the way we think about it.
This is a challenge Calabrio CEO Tom Goodmanson posed this year at C3. What will the demands of the contact centre be in 2030? What will the next generation of user interface (UI) be?
This includes how we can build better artificial intelligence (AI) and machine learning (ML) tools that amplify the customer experience – and how our software can adapt to the ever-changing contact centre environment. This forward vision enables you to focus on your day-to-day and leaves the heavy lifting to us.
2. Brand Guardianship Is Key to Consumer Loyalty
The State of the Contact Centre Report 2022 revealed that consumer loyalty is fleeting, and this directly impacts brand revenue. 97% of consumers say their contact centre interactions directly impact brand loyalty. How do we continue to meet these rising customer demands?
The answer is clear: build greater brand guardianship. Strengthening contact centre employees with greater technical and soft-skill training helps better equip them for greater service and faster contact resolution.
Customers want help with more complex needs, a shoulder to cry on, and quicker response times. Anything less than this will hurt brand loyalty. That's why it's crucial to invest in your team – and provide more chances for professional growth within the organization.
3. Technology Can Help Contact Centres Navigate the Great Shuffle
If the last few years have taught us anything, it's that we need to be open to using technology to solve challenges. We also need this mindset when it comes to handling the Great Reshuffle occurring within contact centres.
The best way that contact centres can be successful during this time is by finding better ways to empower and engage their agents. There's no denying that contact centres are high-stress environments, but happy agents make happy customers. Some ways to use technology to support and invest in your agents include:
Leveraging self-scheduling software to give agents greater control over their work–life balance
Making agents' lives easier by providing mobile access to their schedule
Using technology to identify performance coaching opportunities
Greater work–life balance
The best way to retain and recruit talented team members is by investing in technology that helps reduce stress and gives them greater control over their schedules. Additional training opportunities are also an effective way to engage and motivate your team.
4. Training Is More Important Than Ever – and Needs to Be More Flexible Than Ever
Research shows that beyond more work flexibility, agents are craving more training and personal development opportunities. That's great because employees are the heart of the contact centre experience, so helping them develop also helps improve your CX.
The challenge is, how do you do that in a world where hybrid work is here to stay? Contact centre leaders need to find ways to strengthen employee engagement and growth for remote and in-office agents.
One way is to use performance coaching to drive agent engagement while also supporting your company's bottom line.
Enhancing your ability to add personalized training sessions helps empower agents to navigate problems with ease – and helping agents develop their soft skills will help them better meet increasingly-difficult customer requests.
By creating opportunities for further professional development, you signal to your team that you are investing in their growth. More knowledgeable agents will help your customers tactfully and more efficiently. Plus, you'll retain and recruit more high-value employees.
5. Resilience Is the Heart of Contact Centres
There have been numerous hurdles that contact centres have had to overcome during these past few years.
Each new obstacle and expectation has been met with ingenuity and, most importantly, resilience in the face of resistance. There was no better reminder of this than holding our first in-person C3 in three years with an impending hurricane.
Once we were alerted that it had changed course, we worked to support our customers. On top of extending the programming, we made sure that everyone had everything they needed to weather the storm.
Extra hotel nights were booked, an additional dinner was prepared, and we coordinated safe transportation once airlines were cleared for travel.
6. Support Is Truly 24/7/365
While this was an extraordinary situation, it's a great example of one of our core beliefs: ensuring our customers are thoroughly supported 24/7/365. If you want to hear more about the experience, read what one of our partners had to say here.
This surprising turn of events really humanized the experience for everyone involved. Once all safety concerns were addressed, people could simply focus on connecting, learning, and being present with one another.
7. Contact Centre as a Profit Centre
Contact centres have historically been viewed as cost centres. It's time to change that mindset. Here are some of the ways that this year's analytics competition contestants did just that.
The Calabrio Analytics Competition – now in its fourth year – is designed to reward customers using Calabrio Analytics for turning data into actionable insights and tangible results. One of our finalists this year, Peckham, leveraged the Calabrio Analytics technology to uncover calls with long pauses.
Leaders implemented changes to IVR messages, updated FAQs for agents, and led additional coaching sessions, resulting in improved customer experiences.
Agents now have the information they need at their fingertips to handle approximately one additional call per hour, leading to an increase in top-line revenue of $2.7 million annually.
8. Confirm or Deny Your Customer Hunches?
Reduce the unknowns in your customer experience with superior analytics. You know, Blackjack and analytics have a few commonalities. The game of Blackjack is played with different strategies to reduce the unknown factors and increase your odds of winning.
Shockingly enough, the same principles also apply to improving the contact centre. Analytics help identify when agents call in sick, what customers are asking today, and did the last interaction increase or decrease brand loyalty?
The next step for us is predicting what topics are coming into your call centre next. We believe AI and analytics can help reduce these unknowns in your contact centre and provide exceptional customer experiences.
This the benefit of seamless integration between human intelligence and artificial intelligence to continually exceed our customer's demands.
9. Invest in Your Employee Experience
Blake Morgan, Customer Experience Futurist, joined Tom Goodmanson during the C3 keynote to bring insight into building greater customer experiences. Together, they reminded contact centre leaders about the power of positive brand experiences.
As Blake shared, we know that employee and customer experiences are very much linked. So much so that companies who invest in employee experiences are 4.2 times more profitable.
Studies show customers of the future don't want more technology; they want more humanity. The challenge that we need to solve is how we can personalize customer interactions using analytics and AI/ML.
10. True Cloud Provider
The rapid acceleration of the contact centre to mostly remote work was only possible because of the power of the cloud. Because we saw this coming and invested in the cloud eight years ago, Calabrio was ready to help companies make the move.
Just three years ago, we were booking 20% in the cloud. After helping our customers rapidly make the switch to the cloud to support remote agents, we're now booking 82% in the cloud.
The future of the contact centre is here.
This blog post has been re-published by kind permission of Calabrio – View the
Original Article
For more information about Calabrio - visit the
Calabrio Website