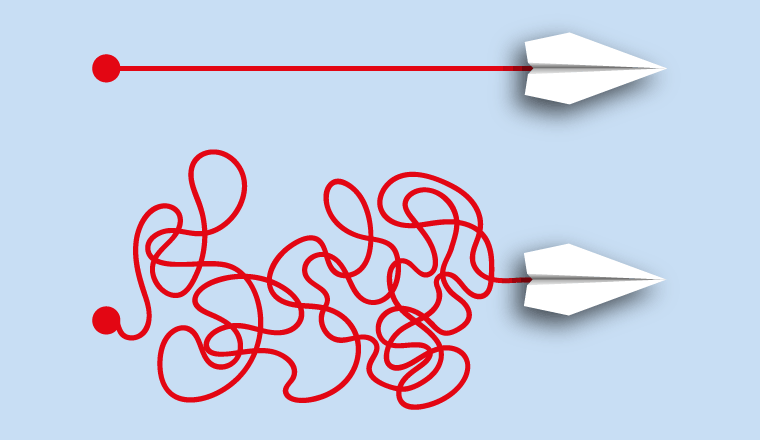 © pict rider - Adobe Stock - 210703276
Brendan Dykes of Genesys shares three key pointers for creating an effortless experience through easy self -service.
A couple of years ago, CEB (now part of Gartner) published a book called "The Effortless Experience: Conquering the New Battleground for Customer Loyalty" written by Matthew Dixon, Nicholas Toman and Rick DeLisi.
The book is based on large-scale research and extends on the excellent work previously done on the now well-known subject of Customer Effort.
The key findings in the book are based around the following three self-service principles:
Delighting customers in the service channel doesn't pay
Customer service drives disloyalty, not loyalty
The key to mitigating disloyalty is reducing customer effort
One of the key drivers that they identified as increasing customer effort was that most contact centres' understanding of "transfers" was incorrect.
Contact centres tended to see transfers only as inbound calls that are transferred to another department. Customers, however, see transfers as any time that they cannot complete what they are doing through the contact point they used, be it the web, self-service IVR or an agent.
The inability to complete a transaction or service request in one channel, especially on the web, causes customers to have to 'transfer' and it's usually via telephone to an agent – often with the customer making the call.
The agent usually knows nothing about the effort that the customer has already put in on the company website, and so the transaction has to start over again, with the customer repeating all that they have done.
The issue is that self-service and live agent-assisted service can be poorly integrated with an inability to move customer context through from one to the other.
Self-service projects often can be misguided, as well. I recently engaged with two companies who will no longer include phone-based agent savings as the justification for any web self-service project.
The reason: The reduction in the number of calls promised by previous self-service projects has failed to materialise.
The book cites research that found that 58% of phone callers went to the company's website first and that 34% were still on it when they called.
Those 58% not only cost the company significantly more to serve, but the customers were also 10% more disloyal afterwards.
For now, there are ways of making life better for those customers that have trouble completing a self-service transaction.
Here are 3 tips:
Identify that a customer may be struggling in self-service and proactively offer assistance through webchat or a call.  With technologies like WebRTC this can even be a call directly to the device they are using.
If the customer calls in from the device that they've been self-serving on, pass all of the relevant data to the agent to avoid the customer having to repeat it.
If a customer can be identified and they abandon a transaction, keep a record of it. If they then contact you through another channel or come back to the same channel, enable them to start where they left off.
These three steps will lower the customer effort and provide a better customer experience by offering proactive, intelligent service with context carrying through the entire customer journey.
This blog post has been re-published by kind permission of Genesys – View the original post
To find out more about Genesys, visit their website.
---
---