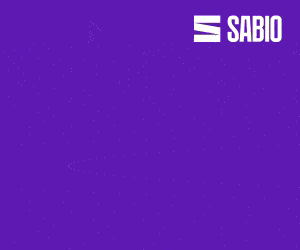 Sabio share their advice for using customer feedback to improve your organization's customer experience (CX).
We know that developing a robust CX strategy will benefit both customers and your business. But where do you start?
First, you should lay a solid set of foundations upon which to build your strategy. A robust set of foundations are made from customer insight data collected from several sources.
Without customer insight, you can only guess how your customers are feeling and the problems they come up against. There are many ways to collect customer feedback. Let's start with surveys.
Customer surveys can be really helpful if you ask the right questions. We would recommend posing around six questions, each with a choice of answers. This is quick and easy, allowing you to generate results quickly.
Your last question should be open. Here, you can elicit a genuine emotional response from your customers. It's always good to hear how they are feeling in their own words.
Another effective way to gather customer feedback is via primary research. This will involve interviewing your customers on the phone to find out how they are feeling. This is often more effective than asking for written feedback because you can hear the customer's emotional response.
Generally, we speak quicker than we type. Therefore, we can acquire more insight from this type of insight collection.
When it comes to measuring feedback, customer sentiment can be a great source of meaningful data. Using speech and text analytics, you can understand how your customers are feeling and where your blind spots are.
You can gather customer sentiment by calculating your Net Promoter Score (NPS). This score highlights how many customers are promoters of your business, passive about your business, or are detractors. These detractors are your unhappy customers. They speak negatively about your business and can easily damage your reputation.
As helpful as these scores can be, you can increase the value of your NPS by including free-text boxes. Here, customers can record their experiences and feelings. Whilst numerical scores may be easy and efficient for customers, they do not reflect emotion. Failing to capture this is a huge error and is where many businesses fall down.
How can you use this information to improve your CX strategy?
Once you have collected and measured your customer feedback data, you can apply it to action meaningful change.
You should always be thinking of CX in terms of the wider customer journey. This journey encompasses how customers interact with you and from where. You need to consider what their expectations are and how they anticipate those being fulfilled.
This is why developing a customer roadmap is helpful. It will allow you to see how customers interact with your business. You can identify every touchpoint from which a customer can reach out to you.
Further to road mapping, it's useful to think about personas. You should consider common factors, such as age, gender and geography, as well as deeper characteristics like personal values, morality and past experiences. This rigorous approach to understanding personas facilitates more valuable action, allowing you to cater for your customers with precision.
To find out how to create a customer roadmap, read Sabio's customer experience guide.