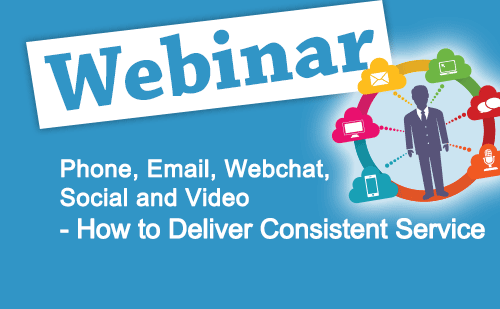 One of the biggest gripes that customers have is the inconsistency of service across channels. From the website, to web chat, emails to phone calls, customers frequently get different information from different channels.
In this webinar we looked at how to be more consistent across all of your channels.
Agenda
Introductions – Rachael Boynton, Call Centre Helper
Simon Foot – Ember Services
Topics to be discussed
Omnichannel customer support
Different channels – phone calls, emails, webchats, social media, SMS and video
Knowledge bases
Joining up the customer experience
Linking the website to the contact centre
How customers can avoid repeating information
Switching channels for one issue
Joining together customer records
The use of technology
Top tips from the audience
Winning tip – "Avoid spending lots of time and money on a new channel because you think you should, ask your customers and research and then put the investment in something that has demand and will be used." thanks to Mike33.
Original Webinar date: Thursday 11th May 2017
---