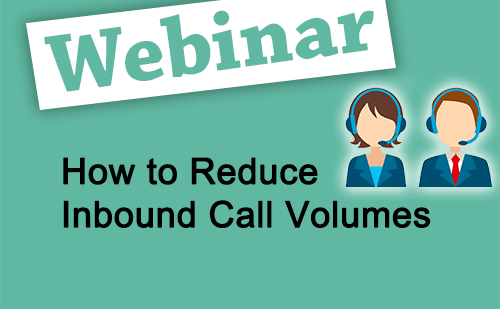 In this webinar we looked at how to drive adoption of your self-service assets to lower inbound call volume. We explored how to drive voice callers into digital channels.
Agenda
Introductions – Jonty Pearce, Call Centre Helper
Phil Anderson – The Forum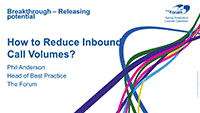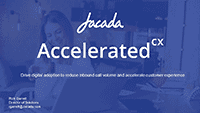 Topics to be discussed
Driving self-service adoption
Increasing call containment
Providing an effortless and personal customer experience
Voice and digital channels
Natural language with traditional flow-driven approaches
Agent desktop automation
Top tips from the audience
Winning Tip – "Our commitment to FCR helps keeping calls down to a manageable level. We see a surge in inbound call traffic when we have an influx of new starters due to lack of process knowledge. We ensure extra callers are available during these times, as we do Live chatters and Emailers to compensate." Thanks to Steve32.
Original Webinar date: Thursday 9th November 2017
---