Knowledge doesn't simply come from books. Technology can also be empowering, giving contact centre managers the opportunity to gather a variety of information.
In this webinar, we will discuss how the contact centre can work more effectively with the introduction of a knowledge management system.
Implementing this business tool need not be a chore, instead we encourage you to consider the benefits that it can bring to your contact centre.
Topics Discussed
Introducing a Knowledge Management system
How Knowledge Management can improve customer service
Providing a consistent customer experience
How to support advisors
Keeping the system updated
The cost savings and other benefits
Top Tips from the audience
Panellists

Peter Massey
Budd

David Rowlands
8×8

Jonty Pearce
Call Centre Helper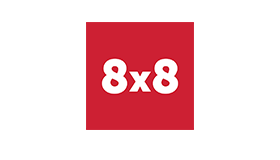 This webinar was brought to you by Call Centre Helper and is sponsored by 8×8