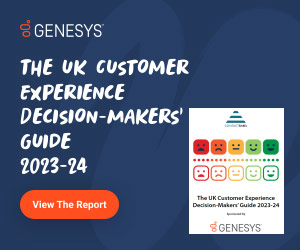 In this webinar we looked at how you can revolutionise quality monitoring with interaction analytics.
Agenda
Introductions – Jonty Pearce, Call Centre Helper
Sean Murphy – Genesys
Topics to be discussed
The challenges with traditional quality monitoring programmes
The different speech analytics methods and how to determine which is best for your business requirements
Going beyond speech analytics: how to understand all conversations across all channels with interaction analytics
Top tips from the audience
Winning Tip – "When giving agents bonuses based on QA, we have sessions with agents and provide guidelines and allow them to score a call so they understand what we expect". Thanks to Letitcia1.
Original Webinar date: Thursday 15th September 2016