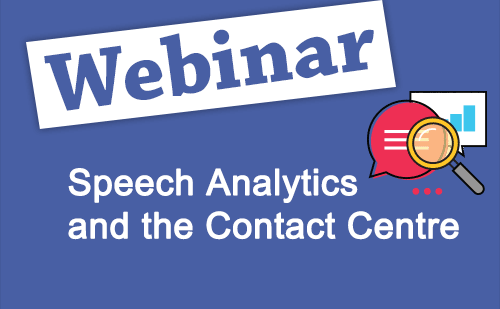 In this webinar we looked at the latest development in Speech Analytics and explore its most popular uses in the Contact Centre.
Agenda
Introductions – Jonty Pearce, Call Centre Helper
Martin Hill-Wilson – Brainfood Extra and Artur Michalczyk – NewVoiceMedia
Topics to be discussed
Recent developments in speech analytics
Quality monitoring
Performance management
Spotting good and bad calls
Identifying broken processes
The business case for speech analytics
Top tips from the audience
Winning Insight – "I perceive that speech analytics will ultimately pay for itself through improved quality, training identification, as a marketing tool, profitability, cost saving in monitoring costs, and much more.
The question seems to be: with so many areas in the enterprise benefiting, who should pay the cost?
Preparing a good ROI analysis based on all of the customer, financial benefits, etc., should be the key to getting funding for it. The contact centre needs to "market" the technology through benefit selling to senior management for funding." thanks to Cindy3.
Original Webinar date: Thursday 15th June 2017
---