Webinar Date
- Thursday 22nd October 2020 at 14:00pm UK time
Click here to register
Customers are changing and so are contact centres. But how?
In this webinar, we will answer this question and investigate how we can move with the times and redesign internal processes for the better of the business, customers and advisors.
Also, we will take design beyond the confines of the contact centre, to find the latest trends across the entire customer experience.
And as it will be an interactive webinar, you will also have the opportunity to share tips and ask questions of the panellists and other attendees. We run an interactive chat room in parallel with the webinar.
Panellists

Martin Jukes
Mpathy Plus

Stuart Dorman
Sabio

Charlie Mitchell
Call Centre Helper
Topics to be discussed
What do customers now expect from us?
How can redesign the contact centre to reflect the modern customer?
The success stories of contact centre design
Key trends in customer experience trends
How technology is enabling new design strategy
Top tips from the audience
---
Speaker Biographies
Martin Jukes | Mpathy Plus
I am an experienced Senior Executive / Consultant/NED with extensive contact centre, project /programme management and service management expertise. I have delivered consultancy and project management services across the private, public and third sectors for over 25 years and have worked with a wide range of blue chip and niche clients. My experience is at multifunctional levels including strategic, operational, commercial, sourcing, change management and projects encompassing people, process, technology and workplace.
My strengths include being personable, analytical, practical and pragmatic with substantial consultancy and business experience. A team player but with the confidence and experience to work alone and lead teams, I am conscientious and deliver to high standards. I have been a regular contributor of content and thought leadership to industry media through webinars, presentations, podcasts, e-books and articles over a number of years.
Connect with Martin on Social Media:
Linkedin
Stuart Dorman | Sabio
Stuart has over fifteen years' experience in the customer service industry and specialises in helping organisations to deliver brilliant customer experiences through digital and contact centre technology.
As Chief Innovation Officer, Stuart is responsible for developing Sabio's technology portfolio as well as advising some of the worlds leading organisations on disruptive technology.
Connect with Stuart on Social Media:
Linkedin
|
Twitter
---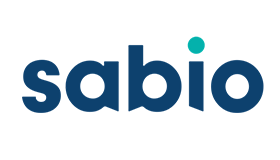 This webinar is brought to you by Call Centre Helper and is sponsored by Sabio.
You won't want to miss this exciting webinar.


Click here to register
This webinar is held at 14:00pm UK time, 15:00pm in Paris, 15:00pm in South Africa and 9:00am in New York. A replay facility will also be available.
If you are attending one of our webinars for the first time, we suggest you arrive 10 minutes early to allow for the software to download successfully.
---