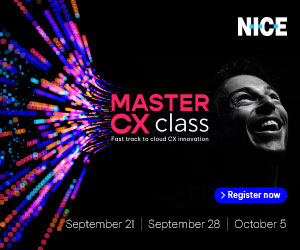 Paul Pember, Customer Service Specialist, discusses how to create a customer experience (CX) Code and how it needs to be embedded within the organization. In this video Paul explains:
What the CX Code Is
Creating a CX Code
If you want to find out what else was discussed in this webinar, you should watch the replay How to Transform CX next
Video Transcript:
What Is the CX Code
The customer experience code is a set of principles that is made through customer insight and understanding.  Its main purpose is to be an easy-to-understand tool that can be used, picked up and embedded across the organization.
Creating a CX Code
When we design services, product processes and journeys, how do we make sure everyone else in the organization knows that as well?
So the code wouldn't be the same in every organization.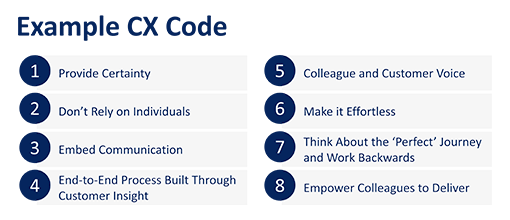 The code will vary depending on the context of your business.  So, for example, a local council or social housing, that's about the basics done really well with kind of low effort.
So your code will change depending on the sector you are part of. But the critical point here is the code is created through insight.
This is not what you think.
This is not what the business thinks.
This is based on insight. And it's got to be an easy, understandable tool that can be embedded in the organization.
This video was recorded when Paul Pember was a panellist on our 2022 webinar '
How to Transform CX
' If you are looking for more great video insights from the experts, check these out these videos next: