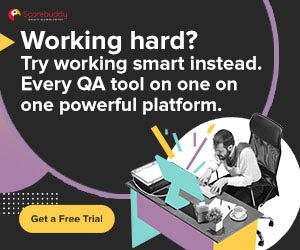 Interacting with customers is a vital part of a call centre agent's job. But phone calls are only part of the work. There are many tasks an agent must complete once that phone call ends. These tasks are known as after-call work (ACW).
Known as "post-call processing," ACW ensures agents provide an exceptional customer experience with every call. But it is vital that agents know how to finish ACW quickly, efficiently, and accurately. Let's take a closer look at ACW, its value, and why understanding ACW can improve processes in your contact centre.
What Is ACW?
After-call work refers to the tasks an agent carries out after speaking with a customer. The exact task list depends on the type of contact centre, but it can include the following:
Detailing the reason for the customer call, including the reason for the call, the discussion, and follow-up details
Assigning agent follow-ups
Sending customer emails
Updating any notes in the CRM
Checking and confirming call notes
Any associated follow-up actions
While performing ACW tasks, an agent cannot take any calls. And, if it takes too long to complete ACW, customers will be left on hold. That's why efficient ACW times are crucial to call centre success.
Why Is ACW Important in a Call Centre?
The first step to understanding ACW is measuring how your agents spend their time. ACW is a critical call centre KPI (key performance indicator), which directly affects your call centre's average handling times (AHT).
It is important to remember that average handling times measure agent efficiency and customer satisfaction. Lowering ACW is a measurable way to improve agent performance and the customer experience.
How Does ACW Impact Agent Performance?
ACW is a vital call centre process. Therefore, ACW metrics should be regularly analyzed to ensure agents perform at their best. Here are a few other reasons why measuring ACW is valuable for call centres and agent performance:
Keeps databases up to date. Updating records in the moment keeps them fresh in the mind and ensures they will not be forgotten later.
Lower customer hold times.
Faster issue resolutions.
Analyzing ACW is a valuable training tool, which leads to better performance.
Accurate records prevent other agents from asking the customer repetitive questions.
Overall improve time management.
ACW allows agents to take a quick breather between calls.
Conversely, poor ACW processes can be devastating for call centre success:
If an agent spends too long on ACW, it can negatively impact the customer experience, which threatens customer loyalty.
Poor records can put other agents in a risky situation on calls.
Low morale and poor agent engagement.
How Long Should ACW Take?
ACW is unique to each contact centre's processes, training, and customer service standards. Because of this, there is no overarching industry standard for ACW time.
But, one way to track how long ACW should take is by understanding your average handling time. This call centre metric does have a standard: 6 minutes and 10 seconds.
Lower time on ACW is highly desirable for the following reasons:
It gets agents back on the phones faster.
Better, faster note-taking ensures all agents have the same information right away.
Less scrambling or searching in the CRM.
Faster resolution and improved customer experience.
6 Steps to Manage and Reduce ACW in Contact Centres
After-call work can be a huge time-stealer in contact centres. But there are steps call centre managers can take to lower ACW. Here are 6 ways to improve ACW in your call centre:
1. Continuous Training.
A thorough call centre training program is key to lowering AWC. By making sure agents understand after-call work time from the get-go, you ensure better performance and efficiency from your overall team.
Continuous training also saves time, boosts morale, and ensures agents are learning valuable skills, like multitasking.
2. Better Record Keeping.
Encourage agents to take notes throughout the call. This keeps records current and accurate and makes it easier for the next agent to resolve issues quickly. Training agents to multitask can be quite valuable for record keeping.
Taking notes during customer calls not only reduces ACW but also speeds up the entire recording-keeping process.
3. Shared Templates.
Shared templates go hand-in-hand with training and better record keeping. These templates let agents know what good note-taking looks like, and that they've filled in all the required details.
The same goes for shorthand and abbreviations. Make sure all agents are trained properly on acronyms and technical jargon.
4. Lean Into Automation.
Not all tasks require manual intervention. Technology helps managers manage and reduce ACW. Automating CRM updates or follow-on calls removes some of the efforts from agents.
5. Monitor ACW Metrics and Introduce Training Where Required.
Remember, ACW is a vital component of AHT. Even though there is no industry standard for ACW, the standard for AHT is 6 minutes and 10 seconds. Use this as a reference when setting your centre's own unique ACW standard time.
6. Use a Quality Assurance Program.
Attempting to lower ACW times manually can be quite time-consuming. But a quality assurance program can help.
This innovative program is designed to improve your call centre processes and expedite results through extensive monitoring, feedback, and KPI analysis in one easy-to-use platform.
The Bottom Line
After-call work is a common and important part of life in the contact centre. Tracking it properly, and lowering the time spent on ACW, increases efficiency and boosts agent productivity.
In short, understanding ACW ensures customer satisfaction in the long run. Wondering how to get started tracking ACW? A quality assurance program can help.
QA software is an innovative way to lower after-call work and improve call centre processes. From coaching and agent training programs to tips for improving the customer experience, a QA program can change your call centre for the better.
This blog post has been re-published by kind permission of Scorebuddy – View the
Original Article
For more information about Scorebuddy - visit the
Scorebuddy Website