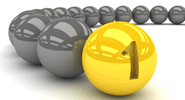 Noble Systems has hosted its second annual Users Group conference and awards.
The event focused on improving contact centre efficiency and featured guests from industries including financial services, charities, county councils, debt management, accounts recovery and more.
At the Select Noble Users Group (SNUG) EMEA conference four companies were presented with SNUG Awards at the event's closing gala dinner. The Awards were given in recognition of the companies' pioneering spirit and commitment to excellence using Noble Systems' contact centre technology.
Winners include:
Best Practices – Contact Centre Operations
permanent tsb
Despite having contact centres in Ireland, a country less regulated than the UK, this Noble customer strives to operate in line with the best practices of UK contact centres.
In addition, they have added Noble Workforce Management, SMS and an enhanced Noble Composer desktop to their flagship Asset Management Unit contact centre in Dublin, increasing their operational effectiveness and enhancing their customers' experience.
The Best Practices – Workforce Management Award
Lloyds TSB Asset Finance Division
They have been using Noble ShiftTrack to manage their staffing requirements and call forecasting of customer contact, including multimedia, ensuring they get the right people in the right place at the right time.
They have embraced the ShiftTrack solution into their contact centre and have calculated a saving of more than 1,200 manager hours since implementing the solution.
The Technology Innovator Award
Apex Credit Management, part of the Cabot Credit Management group
Awarded to companies that creatively use Noble technology in ways which challenge industry norms, their people and Noble Systems.
Apex won this award for implementing an agent desktop environment with Noble Composer that encompasses intelligent scripting, complex product information and multiple third-party systems, including quote tools and CRM, resulting in true desktop unification.
EMEA Partner of the Year
Intuate Group
A new award for 2013. Intuate is a Noble Systems Partner within South Africa that has excelled in advancing Noble sales into this territory.
Intuate Group has shown its commitment through the development of its solution expertise and excelled in growth through Noble Solution sales.
"SNUG EMEA exceeded our expectations in every way," said Colin Chave, General Manager of Noble Systems EMEA. "The involvement and response from our clients confirmed the market growth and dynamic business environment we've seen develop in the region over recent years."
---
---