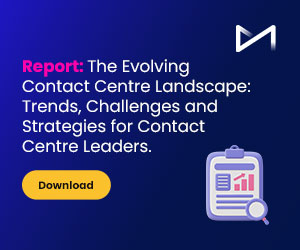 Date :
Tuesday 12th December 2023
Location :
Virtual
Register Now!
In today's challenging contact centre landscape, the key to success lies in working smarter, not harder.
Join us for our final webinar of the year as we guide you through the current industry trends, customer expectations, and regulations before casting our eyes forward to what contact centre leaders should expect in 2024.
Learn to build and maintain a high-performing team, recruiting, training, and retaining top talent to ensure your contact centre operates at its full potential.
Uncover the power of a customer-centric approach, understanding how placing the customer at the centre of your operations can dramatically boost overall efficiency.
Discover the delicate art of balancing automation and human interaction, ensuring you leverage automation without losing the human touch in customer interactions.
We'll discuss how to harness the strength of data-driven decision-making to make informed choices that drive operational improvements.
Additionally, our panel will share valuable insights into future-proofing your contact centre and adapting to unforeseen industry shifts in 2024 and beyond.
Don't miss the opportunity to engage with industry experts, enhance efficiency, and unlock the secret of working smarter, not harder, in your contact centre.