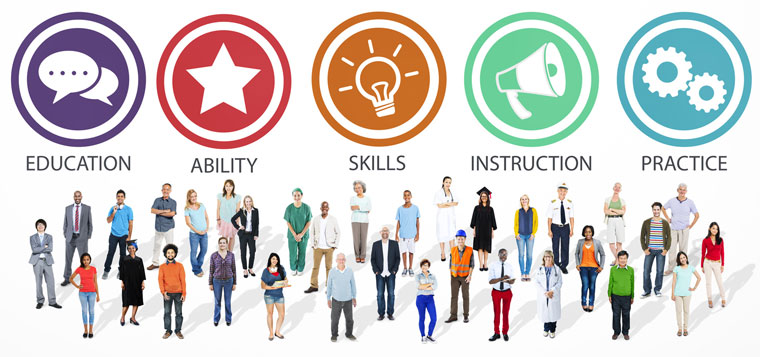 The voice of over 350 industry professionals has revealed that 17% of contact centres schedule agent training once a week.
With a further 42% scheduling training once a month, the industry is really showing signs of a dynamic and adaptable approach to training.
It looks like the annual "sheep dip" is becoming a thing of the past
The annual "sheep dip" method of training agents can lead to lengthy, dull sessions that everyone sits through out of obligation.
However, survey findings showed that the vast majority of contact centres are taking positive steps to ensure their agents receive training on a regular basis – with just 5% admitting to training their customer service team once a year.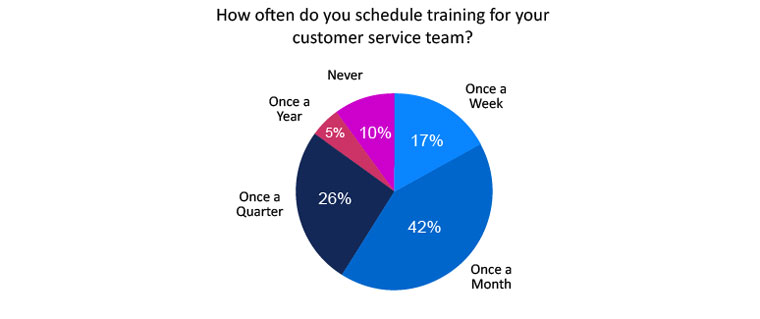 The disparity in the findings highlights that there is still progress to be made
Alongside these positive findings, unfortunately, 10% of contact centre professionals admitted to "never" scheduling their agents for training.
This disparity highlights that the industry still has some way to go before regular training is the norm in all contact centres.
Throughout March 2016, Call Centre Helper readers were invited to take part in an 'Are You Delivering Exceptional Customer Service?' survey, run in partnership with Netcall, NICE, Genesys and Sabio. The aim of the survey was to capture a snapshot view of exactly what contact centres are doing to meet the ever-increasing demands of the modern customer.
Click here to download the full How Contact Centres Are Delivering Exceptional Customer Service (2016 Edition) survey report
---