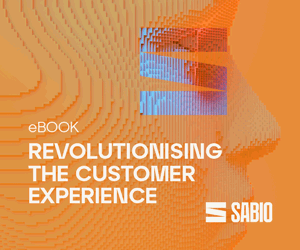 In our What Contact Centres Are Doing Right Now (2023 Edition) survey, we asked 'Where is your artificial intelligence (AI) strategy?'.
10.7% said they had a 'joined-up strategy in place' with a central team, whilst a further 13.2% said it's in their 'departmental strategy'.
This shows that artificial intelligence is high on the business agenda in around a quarter of contact centres, where leaders are admirable pioneers in this space.
It was equally encouraging that 33% said they were 'working on it'.
Despite this promising picture, 43.1% of contact centre professionals said they 'don't have' an artificial intelligence strategy. This is possibly due to budget and buy-in limitations, but may also hint at some scepticism, with many perhaps waiting for others to go through the pain of trial and error first.
However, this may be short-lived, as once customers start experiencing the benefits of AI-led CX strategies, those lagging may face a more pressing need to adopt this technology – yet only time will tell how quickly this will happen.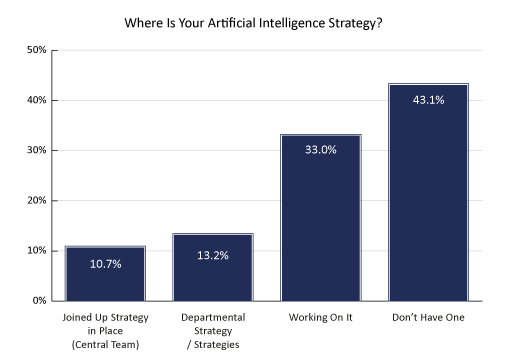 Run in partnership with Sabio, Centrical, Odigo, Scorebuddy, and NICE, this survey focused on the key elements of a contact centre, including advisor experience and engagement, artificial intelligence (AI), customer experience, quality assurance, workforce management, and more!
Download our What Contact Centres Are Doing Right Now (2023 Edition) Survey Report to uncover the latest and most exciting contact centre insights
Related Research
To download the full copies of our 'What Contact Centres Are Doing Right Now' survey reports follow the links below:
For more great information check out our other Contact Centre Research