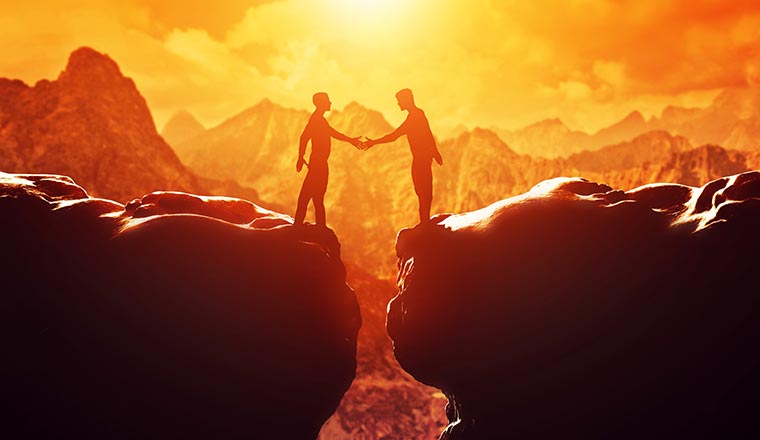 8×8 have announced the acquisition of MarianaIQ (MIQ), a high-growth Silicon Valley startup, as part of the strategic investments it has been making in AI and Machine Learning.
MIQ brings deep learning capabilities to the newly announced X Series to transform both employee and customer experience.
The MIQ team, including founders Soumyadeb Mitra and Venkat Nagaswamy, have been leaders in applying AI and deep learning to practical business problems since 2013 and join 8×8 to strengthen AI capabilities for enterprise communications.
"8×8 has continuously evolved itself to provide best-in-class enterprise communications to our customers," said Dejan Deklich, Chief Product Officer at 8×8.
"With the acquisition of MarianaIQ, we are fundamentally transforming how customers and employees interact through one system of engagement and how companies optimise valuable moments of customer engagement with one set of data in one system of intelligence."
"We are thrilled to add top notch AI talent to strengthen 8×8's market leadership in the $40 billion-dollar enterprise engagement management market."
Customer experience is the CIOs' new battlefield. According to Gartner's 2018 CIO Agenda Survey, nearly half of CIOs plan to deploy artificial intelligence to improve customer experience.
The 8×8 AI and Machine Learning team will help CIOs win the customer experience battle with these key capabilities:
Context-rich Customer Engagements
The 8×8 AI team will enhance the X Series single System of Intelligence Platform to weave in contextual personalisation for omni-channel services.
By infusing MIQ's deep learning capabilities into 8×8's X Series, contact centre agents can have detailed information on previous interactions, complete customer history, and a 360-degree context before they start a conversation.
Intelligent Call Routing
8×8's AI capabilities will bring intelligent call routing to call centres.
As a critical component of the customer experience transformation, intelligent routing will identify the caller and the reason for the call to assign the customer to the right agent, executive or subject matter expert. This significantly speeds First Call Resolution (FCR) and transforms the overall customer experience.
Speech Analytics
Voice of the customer insights enable companies to optimise customer experiences through data-driven decisions.
With powerful Speech Analytics enabled by 8×8, companies can now analyse customer interactions for compliance, deeper insights, and agent performance purposes.
8×8's Speech Analytics powered by Natural Language Processing technology can help agents, inside sales and customer success teams, identify upselling opportunities or escalate at-risk customers to the highest-level of service.
"Acquisitions remain a key part of our strategy to continuously innovate and disrupt the enterprise communications space," said Bryan Martin, CTO at 8×8.
"We acquired Sameroom last year to enhance our team collaboration capabilities and we are one of the very few players offering an interoperable chat system that can speak to Slack, Stride, and other enterprise-level chat applications."
"The acquisition of MarianaIQ is the right investment in making X Series, a single system of engagement and intelligence that combines communications, collaboration and contact centre into one platform to deliver an exceptional experience for both employees and customers."
To find out more about 8×8, visit: www.8×8.com
---