Agents can quickly fall into bad habits which they repeat in every call. Here are just a few you should be listening out for – and advice on how to fix them.
1. Being Too Pushy About the Post-Call Survey
The Problem
Some contact centres tie their agent bonuses to customer survey scores. This can lead to pushy agent behaviour, as they focus too heavily on asking the customer to complete the survey, instead of focusing on the customer experience itself.
After all, there is a big difference between mentioning the survey in passing conversation and rushing through the customer's request before rudely asking them to rate your service as 10/10.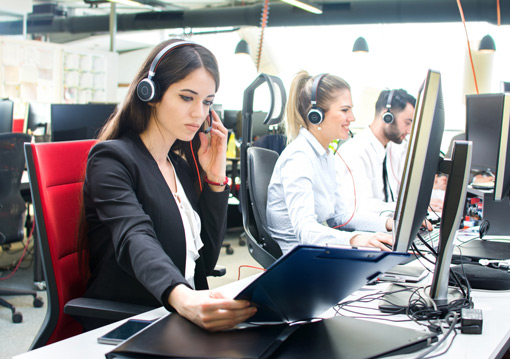 The Solution
Go back to basics and explain to your agents at what point during the call it is and isn't appropriate to mention the survey.
You can also encourage the use of approved phrases in responses, such as:
"I hope you found the call useful today, Mrs. Jones. If you would like to share your feedback, there is a survey at the end of the call."
This is far more appropriate than, "Please fill out the survey at the end of the call. I'll be in trouble with my boss if you score lower than an 8!"
You may also be able to use speech analytics to spot inappropriate language around the survey.
You should also consider changing your targets to drive different behaviour. For example, targeting against First Contact Resolution (FCR) instead of Customer Satisfaction (C-SAT) could help agents focus on resolving customers' problems instead of pushing for survey figures.
2. Going Quiet With No Explanation
The Problem
Depending on the systems in place and the experience of the agent, there can be periods of quiet on a call while an agent searches for the information that they need.
While this situation may be unavoidable, it is important steps are taken to keep the customer informed.
An agent "disappearing" without notice and going quiet could cause the customer to question whether the line has gone dead or if they've been put on hold. They may even hang up the phone!
The solution
Remind agents that customers do not know the contact centre processes inside and out, and cannot see who they are speaking to; the only cues they have are verbal.
Train agents to use simple phrases to keep the customer updated through any periods of silence. For example:
"The line will go quiet for a minute or so while I look into that for you."
"I'm still here, Mrs. Jones, it is just taking a bit longer than I expected. I'll be with you as soon I can."
"Thank you for your patience, Mrs. Jones. I've almost resolved your query for you."
3. Being Overly Chatty and Getting Too Personal
The Problem
Some agents confuse building rapport with being overly chatty.
Unfortunately, getting too personal can come across as very unprofessional and may cause a customer to despair at how they are ever going to wrap up the call.
While this is a bit of a grey area, agents need to understand that empathising with a caller that your young children also keep you up at night is completely different from going into detail about how you and your wife have decided to wait another year before considering another baby.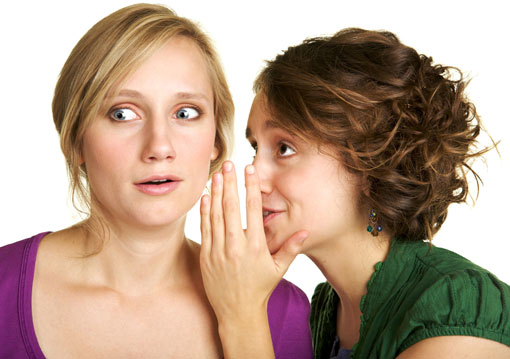 Customers are not free therapists, and it is a waste of everyone's time for conversations to go off on a tangent – even if the customer does seem happy to listen.
The Solution
If you regularly walk the floor of your contact centre, you are probably aware of who these people are already.
Try to nip the issue in the bud by having a quiet word with them and going through some basic call-control techniques.
You could also try sitting them next to agents who practise better call control to help them understand where they could improve.
For more information, read our article Call Control – Controlling Callers Could Knock 20 Seconds off Your AHT
4. Rushing Customers off the Phone Without Checking for Understanding
The Problem
Just because an issue is routine for an agent, it doesn't mean it is for a customer.
If an agent is too quick to say "that's all sorted, goodbye", the customer may be left trying to crawl back through a conversation to check for understanding – just as the agent is about to disconnect the call.
The Solution
Instead of saying "That's now sorted for you, have a nice day," it can help to reiterate the problem in the closing statement and add in any other detail that might add to the customer's understanding.
For example, "I have now changed the date on that direct debit for you, Mrs. Jones. This will take effect from next month. Is there anything else I can help you with today?"
Slowing the conversation down and ending with a question will give the customer the opportunity to continue the conversation without feeling hurried.
If this is a common problem in your contact centre, you should also review your use of Average Handling Time (AHT) and discuss whether it is driving the desired behaviour.
5. Disconnecting Callers at the End of a Shift
The Problem
Many staff want to go home on time, but that is difficult if they land a long call 2 minutes before the end of their shift.
Some agents will disconnect a caller just at the end of their shift (typically just after they have answered) and will tell the caller they will be placed on hold, or will simply tell the caller they need to be transferred and dump the call back in the queue.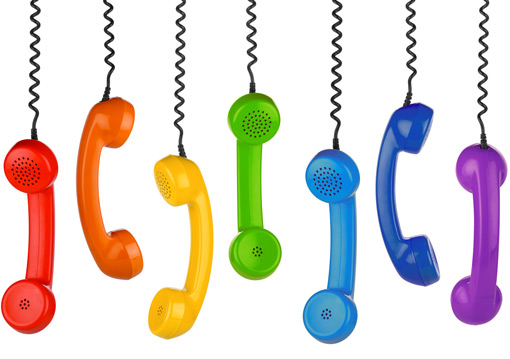 The Solution
It is generally quite easy to spot these patterns as the Average Handling Time (AHT) goes down in these time periods.
Once you have some ideas of where the problems lie, you can track this down by listening to the calls.
For more ways your agents could be upsetting your customers, read our articles 11 Things a Call Centre Agent Should Never Say (But Many Do) and 7 Tricks That Call Centre Employees Play, or alternatively read this article about the 6 behaviours your advisors should have. 
What bad habits have you spotted in your contact centre – and what have you tried to tackle them?
Put your thoughts in an email to Call Centre Helper.