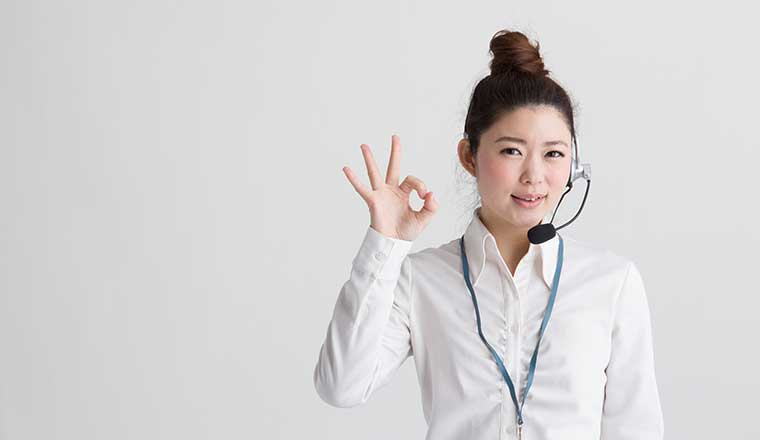 Our panel of experts share their thoughts on the greatest behaviours that contact centre advisors can portray, while referencing technology. 
1. Behaviour: Problem- Solving
How does it benefit the contact centre?
The best advisors are able to use multiple information sources to handle customer enquiries efficiently, as, after all, the most important part of customer service is resolving customer issues.
When an issue requires a resolution and the advisor struggles, the organisation runs the risk of losing a customer. So, having the ability to problem solve, helps to mitigate the risk.
How can the contact centre and technology encourage the behaviour?
While effective coaching is the best way to encourage advisors to think innovatively and problem solve, the contact centre can help by collating all customer information and presenting it to the advisor, while on the phone.
Cloud-based technology can do this by pulling together data from different systems, or different parts of the organisation, and making a customer's account history visible, on just one screen.
In addition to helping advisors problem solve, this results in less time-consuming and frustrating transferring of calls, leading to higher levels of first contact resolution and low customer effort.
Thanks to Christian Thorsrud at Puzzel
2. Behaviour: Showing Empathy
How does it benefit the contact centre?
A key behaviour for rapport building is the use of empathy. This demonstrates an advisor can put themselves in the customer's shoes and understand the issue at hand.
Unlike sympathetic responses, such as "I understand your issue – but it can't be helped", empathetic responses, like "I understand your issue – let me resolve this for you", help to build trust with the customer.
How can the contact centre and technology encourage the behaviour?
Coaching advisors to take ownership of the call, show authenticity and immediacy on the call are good ways to build empathy, as well giving advisors a list of empathy statements to refer to at their will.
Another way is to use speech analytics discover great examples of empathy and how this impacted on the interaction. And, or those advisors where empathy comes naturally it can be used for benchmarking and best practice.
Thanks to David Evans at Olive
3. Behaviour: The Drive to Learn and Self-Improve
How does it benefit the contact centre?
Advisors who have strong will-power not only want to receive feedback on their performance, but are also likely to go well above and beyond to demonstrate their improvements.
This will of course have a positive impact on, not only performance, but the customer experience also, as these advisors will be more likely to go the extra mile.
How can the contact centre and technology encourage the behaviour?
One way to nurture will-power in the contact centre is by using motivational games and introducing incentive schemes.
By initiating these into the contact centre, healthy competition can be sparked between advisors and between teams that can spur advisors on to improve their performance.
Coaching advisors efficiently can also boost willpower. For example, Interaction Analytics solutions provide the contact centre team with personalised scorecards, which give advisors the information needed to self-evaluate and learn, to push themselves to get better.
4. Behaviour: Emotionally Understanding
How does it benefit the contact centre?
It's important that they try to build an emotional connection with the customer. This can be achieved by, for example, showing empathy with the customer's situation.
Advisor characteristics, such as showing empathy or politeness, are very important to delivering an excellent customer experience and making sure that customers leave the call happy.
They will help to drive loyalty and increase lifetime customer value.
How can the contact centre and technology encourage the behaviour?
Giving advisors examples of techniques and a list of key words, which can be referred to at any given time, to demonstrate emotional understanding, can help advisors to convey emotion over the phone.
These techniques can include, using active verbs, to create a sense of immediacy, and personal pronouns, to show control is being taken over the matter, amongst other.
Another way to equip advisors, so they can learn to forge an emotional connection is to use interaction analytics to combine call recording data with acoustic data to create a list of key words, identified using that organisation's customer base.
Thanks to Frank Sherlock at CallMiner
5. Behaviour: Proactive
How does it benefit the contact centre?
With many contact centres now seeing benefits from multiskilling advisors, the ability for advisors to take control and proactively manage interactions across different channels is a highly desired skill.
A proactive advisor will give the customer confidence, dampen any concerns and leave them with a positive view of the organisation.
How can the contact centre and technology encourage the behaviour?
With each adviser potentially taking multiple channel contacts, it does mean they need the time and space to effectively manage each interaction.
The contact centre can support this by planning and utilising Workforce Management to ensure employees are given the resources correctly to give each contact the attention it deserves.
6. Behaviour: Sociable
How does it benefit the contact centre?
Establishing a positive dialogue with customers, even if they are calling with a complaint, helps the customer trust that the agent is interested and has invested time in resolving their issue.
A strong telephone manner therefore is a vital skill which if executed effectively, can help to build positive relationships and brand loyalty.
How can the contact centre and technology encourage the behaviour?
Building rapport is a skill that has to be practiced through ongoing training. The contact centre can also give agents conversations starters and train them to look for cues during a customer interaction where it will be natural for them to build rapport.
There are also a few techniques that can be used to build rapport, which advisors can try out over the phone. These include smiling when talking, reflective listening and being flexible with formality.
Thanks to David Paulding at Genesys
Would you add any other behaviours to our list?
If so, please share them in an email to Call Centre Helper.
---