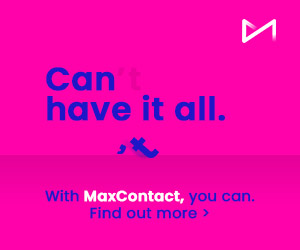 One hallmark of the past 12 months has been the immediate shift to working from home (WFH) for the vast majority of people in clerical, administrative and office jobs, in order to support the commitment to maintaining social distance as much as possible.
The emergence from lockdown will take time, even with the rollout of COVID-19 vaccines, and even beyond the official end of the pandemic, a lot of employees might still favour roles that allow them to work from home.
Contact centre agents have historically been a group expected to work from an office. By definition, a 'call centre' suggests a centralised location where a large number of people handle a very large volume of calls on a daily basis.
However, the modern definition of a contact centre is changing. Technology has enabled call centre agents to work from home seamlessly, with no obvious indication of this to the customers who speak to them.
Why WFH Contact Centre Agents are a Good Idea
You might be of the opinion that if it ain't broke, don't fix it. But the COVID-19 pandemic has already disrupted businesses across all sectors, so now is the time to make the change.
There are plenty of reasons why you should let contact centre agents work from home, and they're not all tied solely to the Coronavirus pandemic.
For example:
You can hire remote call centre agents with specific skills and expertise, even if they are not located close to your physical premises.
You can keep a reserve workforce of part-time and ad hoc contact centre agents who don't want or need full-time working hours.
You can call in emergency cover from WFH contact centre agents at short notice, without having to wait for them to get to the office.
These are just a few reasons why WFH contact centre agents are a good idea – your unique circumstances and the sector in which you operate might easily mean that there are even more compelling reasons to have your call centre agents working from home.
Make it happen with MaxContact WFM
Workforce Management (WFM) makes it easier to put in place a flexible remote contact centre that takes full advantage of agents working from home.
You can allow homeworking routinely, with most or all of your agents based remotely, or utilise it as a business continuity strategy in the event of significant staff absences or problems accessing your physical premises.
There's no good reason to prevent call centre agents from working from home with the contact centre technologies that are now available.
By putting in place the correct technology, you can tap into the huge potential of a remote workforce, without compromising on visibility and performance, and all while minimising cost and talent churn in your post-pandemic call centre.
This blog post has been re-published by kind permission of MaxContact – View the
Original Article
For more information about MaxContact - visit the
MaxContact Website