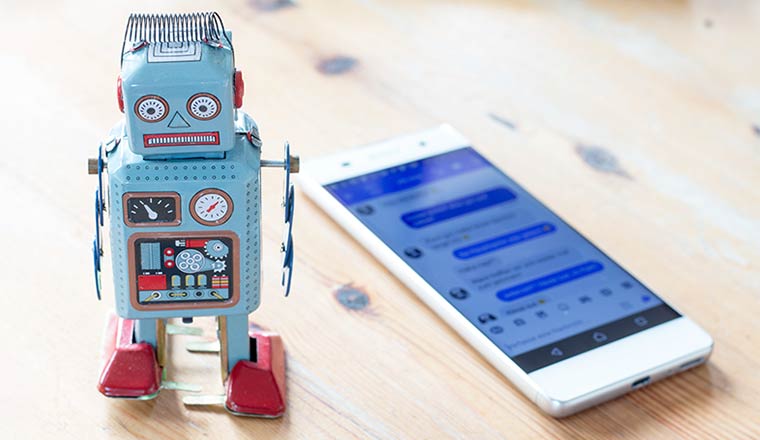 Aspect Software has announced the release of Aspect CXP 18, an omnichannel chatbot that is PCI II compliant and has a secure IVR.
The latest iteration of CXP includes enhanced features for chatbot developers that make it easier for companies to meet the consumer demand for sophisticated digital self-service.
Aspect CXP 18 is designed to create dynamic self-service applications that enable frictionless customer–company interactions across any and all interactive voice response (IVR) and digital self-services channels.
Automated assistants are now a routine part of nearly half of consumers' lives, according to the 2017 Aspect Consumer Experience Index.
In fact, over half of Millennials would rather interact with an intelligent assistant for customer service than speak to someone on the phone.
"As the availability of chatbots and consumer comfort with them has grown, our customers are finding new and unique ways to integrate a chatbot into their customer support operations," said Dr Andreas Volmer, Director of Product Management, Aspect Software.
"We've designed CXP 18 with the developer in mind. We want it to be easy for our customers to design, implement and deploy both basic and quite complex digital assistants."
"We are confident that these new digital "customer service team members" will help companies provide better customer and agent experiences and while lowering the overall cost of operating a contact centre."
"As more consumers opt for a digital-first, self-service customer experience, providing a multimodal approach is paramount for companies striving to provide successful customer journeys," added Cobus Greyling, Technical Product Manager, Occular Technologies.
"Aspect CXP empowers developers to deploy a single solution to speech, web and text interfaces as well as virtual assistants and chatbots. And when you factor in that Aspect Natural Language Understanding (NLU) is already baked into the solution, CXP becomes a very powerful tool today and into the future."
Key enhancements to CXP 18 include:
New dialogue simulator for chatbot testing. Developers can test-drive chatbot logic independent of media or transport availability
Business UI increases accessibility to CXP 18 by supporting the JAWS screen reader
Key CXP enhancements to Via 18 include:
Secure IVR for secure payment processing. When an agent needs to take secure information, the call goes to the IVR to process the sensitive data and the call recording is stopped. Once the information is secured, the call can be passed back to the agent
Built-in support for orchestrating and analysing utterance recordings as a tool for speech recognition tuning needed to analyse speech recognition results. Utterance recordings analysis helps developers catch false positive recognition, false negatives, and to fine-tune the content of voice grammars as well as VXML tuning properties
 Context Cookie API is used to track small data bits to orchestrate a smooth customer journey across all channels
To find out more about Aspect CXP 18, visit: www.aspect.com/solutions/self-service/aspect-cxp-pro
---