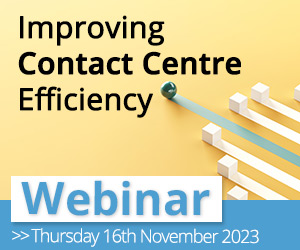 Atos SE and NICE inContact have announced a partnership in which Atos will make NICE inContact CXone a preferred solution for Contact Center as a Service and bring CXone to the company's installed base of hundreds of thousands of contact center agents across the globe as well as new customers.
CXone will be integrated with Circuit and sold by Atos under the name Cloud Contact Center – powered by CXone, to deliver one unified, digital-first omnichannel cloud customer experience platform, and it complements the OpenScape Contact Center solution which Atos will continue to offer for on-premise and hosted requirements.
"Contact center organizations of all sizes around the world are moving to the cloud to power immersive and engaging customer experiences that drive down costs while building loyalty, advocacy and wallet share," said Paul Jarman, NICE inContact CEO.
"Our partnership with Atos demonstrates NICE inContact's accelerated international expansion. We're delighted to work together to bring the benefits of the cloud to thousands of agents and customers."
Commenting on the partnership, Simon Skellon, Chief Sales Officer for Atos' UCC division, endorsed this view: "For many customers, the move to cloud is a central element of their digital transformation strategy and by offering them NICE inContact's world-class cloud platform underpinned by Atos' proven leadership in Workplace Services, they have the perfect opportunity to migrate to a true digital-first omnichannel customer experience – whether served directly by Atos, or via a member of our extensive partner community."
With an Atos installed base ranging from the smallest businesses to the very largest corporations and governmental agencies, both parties are excited about the potential of the new partnership, which is effective immediately and globally.